Learning English in Malta for adults and families
Malta is one of the most popular destinations for English language courses. Especially families enjoy going to the Mediterranean island to learn English because you can combine your annual holiday in the warm Mediterranean Sea with an English language course. 300 days of sunshine and a year-round mild climate guarantee a sunny and relaxing holiday. Numerous sandy beaches allow you to go sunbathing and the rocky landscape, especially on the south of the island, invites to wonderful coastal hikes.
…
The island nation of Malta stands out as the most affordable place to learn English in Europe, not only due to the the prices of the language courses, but also the overall cost of living being much lower than in other European countries. This makes Malta very affordable! Come and experiencing the friendly and courteous Maltese way of life! As popular destination for studying abroad, Malta is accustomed to tourists and the locals are very helpful and friendly with visitors to their island.
Malta also has a lot to offer in terms of culture and landscape. During your free time, you can take advantage of the varied and exciting excursion programmes that are offer from our schools. Guided tours of the island's attractions are offered several times a week, all year round. The excursions for our adult students and the separate programme for our younger students are designed to be exciting and varied. You will love the many facets of Malta!
The excellent quality of our Malta language courses for both adults and young people makes it possible to maximise your success in learning English quickly! The language schools and their courses are recognised by several official organisations and their quality is guaranteed. Get ready for a fantastic language holiday in Malta!
Our School Location
The Maltalingua English language school is located in St Julians, which is one of the most popular destinations on Malta. The school is situated in St Julians, which is known for its restaurants with their Mediterranean charm, the many cafes and bars as well as the lively nightlife. The school is located in the historic part of St Julians and only the coastal road separates the school from the sea. All the accommodation offered by Maltalingua is just a short walk away from the school.
School Facilities
Maltalingua is one of the most extraordinary language schools on Malta. The school is well maintained with excellent modern facilities which include:

…
Comfortable, bright, and spacious classrooms
A 90m² roof terrace with seating and parasols
A 24m² swimming pool
Snack Bar
Relaxation area
Computer room with free Internet access
Library with books and DVD library
Administrative office
Staff room
Free Wi-Fi access
Reception with Help Desk
And most important of all - an attractive and pleasant atmosphere!

Our keen language school team is happy to help you with organising activities or excursions and you are welcome to join in the many weekly activities which are free of charge.
Language Courses
Our partnerschool Maltalingua offers the following English courses. The courses are held in small groups in an intimate atmosphere and are suitable for adults of all ages. Standard, intensive and private English language courses are offered at all language levels.
For the Business and examination preparation courses you need at least an intermediate knowledge (B1).
…
The General English, Intensive English and IELTS preparation courses have a maximum number of 12 students per class (average 6-8 students). Business English courses are limited to 8 students per class (average 5-6 students).
We can also offer private lessons or additional private lessons to the group course. In the private lessons your teacher deals with specific topics you want.
Course Prices (in Euro)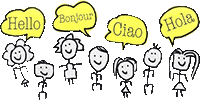 All course prices include: Courses as described, all course teaching material, placement test and certificate, Internet studio and free Wi-Fi, 2 FREE leisure activities per week with teacher/Maltalingua staff, optional daily activity programme, 24/7 customer service with emergency phone, student discount card for local shops and restaurants, free use of DVDs and reading books, use of school swimming pool (weather permitting), Monday welcome party with Maltese delicacies, great school atmosphere!
Tip: The longer the course, the cheaper the price per week!
Course Dates and Info
Starting dates: Start every Monday
National holidays: 01.01.2020 , 10.02.2020 , 19.03.2020 , 31.03.2020 , 10.04.2020 , 01.05.2020 , 29.06.2020 , 08.09.2020 , 21.09.2020 , 08.12.2020
SC – self-catering; HB – half board; FB – full board; BB – bed and breakfast
Accommodation
Maltalingua offers different types of accommodation to suit your personal and financial requirements. We can help you to find exactly the right thing, no matter whether you want to stay in an English-speaking host family or in an all-inclusive first class luxury hotel.
The most popular choice of accommodation is the exclusive school apartments. This is a great way of meeting nice people from different countries and sharing time together. It is also the most affordable accommodation that we can offer.
…
Staying with a host family allows participants to learn the English language in real situations. At the same time, you can experience the everyday life of a typical Maltese family and enjoy the special Maltese cuisine.
We also offer a range of hotels (3 to 5 stars), which are all located in the immediate vicinity of the school.
Apartment
The school has its own self-catering apartments, where the language course participants stay together in a residential community. This type of accommodation offers the opportunity to remain independent and to cater for yourself during your stay.
…
The apartments are in good condition and include free wireless Internet access, cable TV, telephone, washing machine, cooking utensils, cutlery etc. Bed linen is provided by the school, and changed once a week. We ask you to bring your own towels.
Our apartments consist of two or four bedrooms and can accommodate up to 9 participants. In the low season, it may be that fewer participants are housed in an apartment. Double and single rooms are available and we try to place participants of different nationalities in the double rooms.
The apartments are definitely the most popular option among our customers. It provides an excellent opportunity to meet new people and to exchange ideas. The apartments are one of the cheapest alternatives on Malta.
All apartments are a few minutes' walk away from the school.
Save money!: Are you travelling alone? If yes, then share a double room with a fellow course participant and save money!
Private Apartment
The school apartments can also be rented for private use. Here, the amount shown relates to the price per apartment, not per person.
Host Family
The school can arrange accommodation for you with one of our host families. All host families are carefully selected and checked at regular intervals to assure you have an attractive and friendly environment.
…
When you stay in a host family, you can choose a double or a single room with breakfast and dinner. Unaccompanied persons can also book a double room - Maltalingua will look for a suitable roommate for you and, if possible, of a different nationality. The host family will provide the bed linen and it is changed once a week, but please bring your own towels with you. In the summer months the homestay has a fan, and in the winter months there is a heater.
Speak to your host family in person about washing your laundry. Depending on the host family, it is possible that a small fee is required.
The majority of the host families live very near to the school.
Save money! Are you travelling alone? If yes, then share a double room with a fellow course participant and save money!
Activities
Valletta - Valletta is the capital of Malta and a UNESCO World Heritage City. Its large harbour extends across the east coast of the island and a walking tour takes you through the busy streets of the leads among to the Barraca Gardens, from where you can overlook the Grand Harbour and the Three Cities, as well as the famous St. John's Co-Cathedral.
…
Mdina -This is the former capital of Malta and it is built on a hill in the centre of the island. Even from a distance, this is an impressive sight. When you arrive in Mdina, also known as the `Silent City`, you feel as if you are back in the Middle Ages. On clear days you can enjoy impressive panoramic views of the island after walking through small winding streets to a viewing point in the city.
Gozo Jeep Safari Tour - Gozo is Malta's small sister island. This day trip takes you to those interesting places that cannot be visited on ordinary bus tours. Our knowledgeable tour guides are there to show you the famous tourist attractions such as the Azure Window, the capital of Victoria, and other scenic attractions, as you travel along this beautiful coastal road. Depending on the weather, swimming in the turquoise waters is also part of the program.
Sandy beaches - The beaches situated in the north of Malta are very popular and are recommended destinations for a trip at the weekends. We particularly recommend Golden Bay and the two smaller beaches of Mellieha Bay or Paradise Bay. These are easy to reach by buses that allow you to explore the island at a gentle speed.
Comino and the Blue Lagoon - Experience Malta at its best and enjoy the crystal clear water! A sailing boat takes you along Malta's coast to its sister island of Comino. The Blue Lagoon is the main attraction of this small island and it is famous for its turquoise waters and its Caribbean flair. Enjoy swimming, soaking up the sun and relaxing on white sandy beaches!
Clubs, Bars, Restaurants - Malta holiday makers who like to go out in the evenings can have a great time in St. Julians. There are charming restaurants and trendy bars on every corner. Paceville offers a variety of clubs for every musical taste such as the Havana Club, Hugo's, Fuego salsa club, or the Native Bar with free admission. The admission includes occasional live acts, a modern cinema and a bowling alley.
Diving - We recommend our diving school partner to both experienced divers and newcomers to the sport. Immerse yourself in the fantastic underwater world off the Maltese islands! You will love it.
Golfing - Marsa Sports Club is near Valletta and has a club house and an 18-hole golf course. This is a fairly challenging course, but not too difficult even for beginners. However, there are some par-5 holes that might need a bit of practice. The golf course is about a 20-minute drive from the school.
Sicily - There is a day trip from Malta to Sicily by catamaran. After no more than 90 minutes you get on a comfortable bus and drive to the typical Sicilian fishing village of Pozzallo. In addition to a tour of Catania you will visit Mount Etna, Europe's largest and most active volcano. Depending on the season, you can take a trip to Taormina or Modica, where you can enjoy the Mediterranean atmosphere before you take the boat back to Malta.
'Round Malta' Hera Cruises - This boat tour takes you around Malta and Comino. The sails are hoisted for a carefree day on board a 2-masted deluxe yacht. You sail from Sliema past Malta's capital, Valletta, Fort St. Elma and the Grand Harbour. Then the journey continues to Delimara Point, where you can marvel at the beauty of the south of Malta and enjoy the views of Hasan cave, Pretty Bay and Filfla. You have sensational views of Malta's unspoilt nature and the Dingli cliffs.