Academia Contacto Barcelona
We would like to invite you to join us for a Spanish course in Barcelona, one of the best cities to discover the Spanish language and culture. Since we opened our first school in Madrid in 2001, we've used the experience we've gained to widen our offer and further improve our service. Whether you are looking for tradition or modernity, history or gastronomy, lively city life or a relaxing beach, Academia Contacto is the right place to learn Spanish. So why don't you come and visit us?
• Our school is in the heart of Barcelona, in a pretty pedestrian street, with a lovely terrace.
• Our wide range of courses are designed to meet all your wishes. You can start almost any Monday and choose the duration you want. All our groups are small.
• Our prices are very competitive. We also offer discounts for long term courses.
• Our free time programme gives you the chance to meet other students whilst taking part in interesting activities.
• Our facilities include free access to Internet and the library. Our classrooms are modern, well-equipped and air-conditioned.
• Our atmosphere is familiar and friendly. You feel at home from the moment you arrive in our schools.
• Our dedication is total. Our aim is to ensure that every student has a successful stay.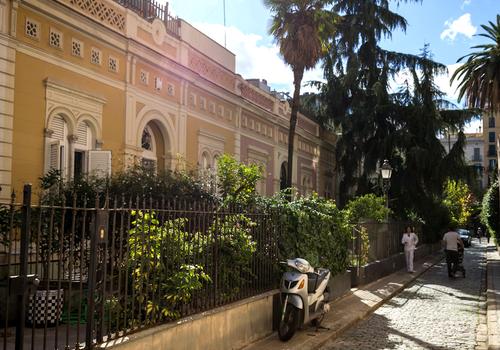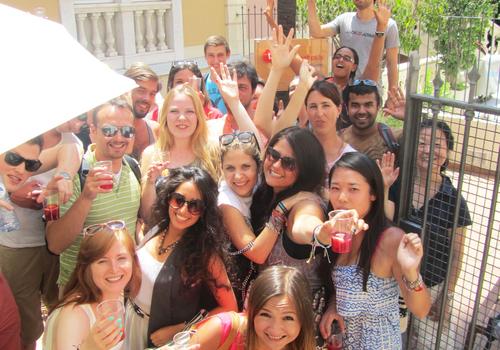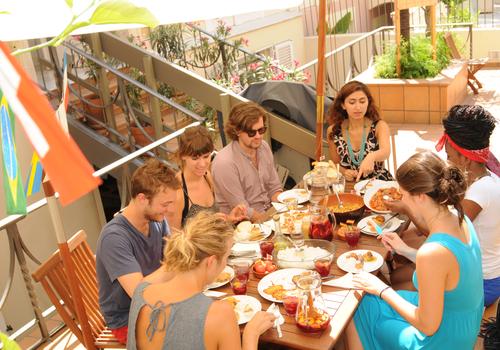 School Facilities
After class/extra curricular seminars