Carlos V Language School
SAVE MONEY! Book now with LINGUAGO and save the course and accommodation registration fee!
The Carlos V Language School is located in Seville, one of the most beautiful and "typical" cities of Spain, and consists of a team of professionals with more than 15 years of experience in language teaching and vocational training. The school is specialized in foreign language teaching: we teach English and German to Spanish students and Spanish to international students - this produces an enriching cultural and linguistic exchange in our school. There's no place one can learn a language as fast and as efficiently as in the country whose language one wants to acquire. There, one lives and breathes the language outside the classroom, as well, and the daily life offers numerous opportunities to practice the new skills. We take advantage of this situation of immersion in Seville to design customized experiences where our students learn Spanish almost without effort. We believe that the entire city is our teaching space, and a great part of the learning process takes place exploring the city, its monuments and its people.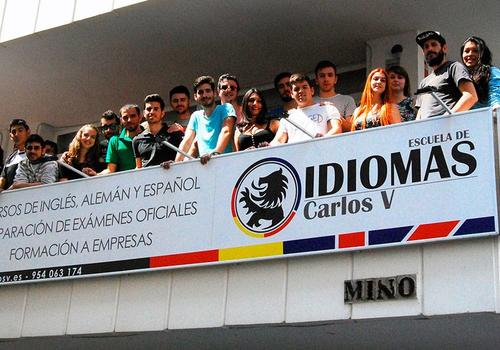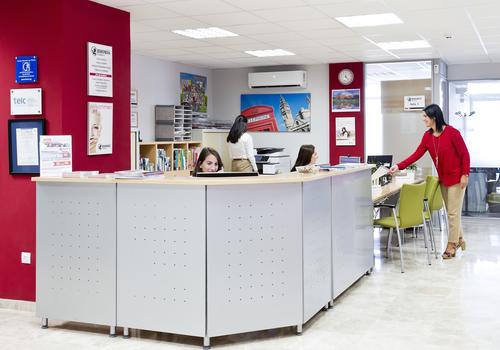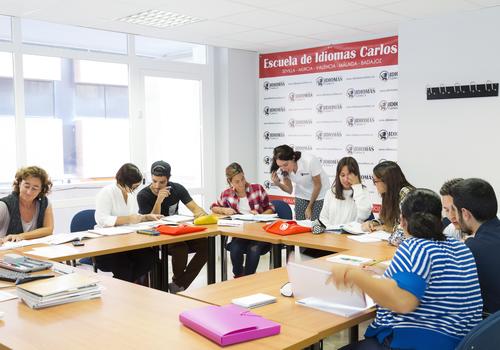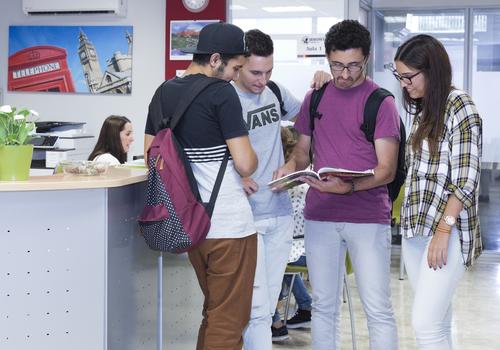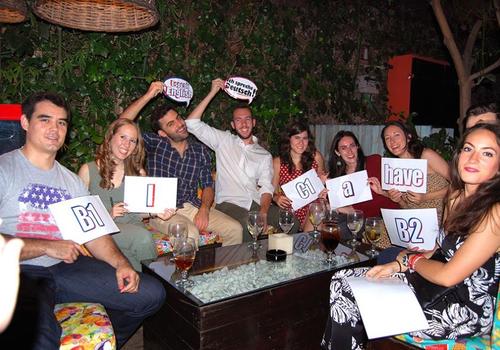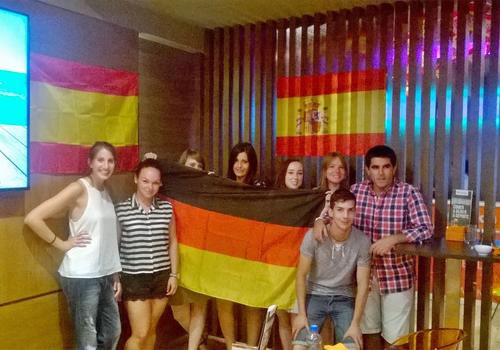 Language courses
---
Intensive Spanish - Main course (20 Lessons per week)
Intensive Spanish course in Seville, leisure activities included, course with 4 lessons a day with a native teacher practicing the Spanish grammar, vocabulary, written and oral expression and listenin ...
read more
---
Intensive Business Spanish - Main course (35 Lessons per week)
Do you use Spanish at the workplace or do you want to improve your CV? We can help you. In our professional training program we design courses that allow you to enjoy the experience of being in Spain ...
read more
---
Intensive Spanish - Main course (20 Lessons per week)
Summer Spanish course - Spain in summer is the perfect country to travel and experience. The Carlos V Language School wants you to have fun and disconnect from your routine while studying Spanish. Th ...
read more
---
Student Reviews
Dorota


Definitely recommend the school to everyone who wishes to learn Spanish and spend some time in beautiful Seville. An unforgettable experience. The school is located just a few-minute walk from all the worth visiting places and sights in the city, which you can explore on your own or with school teachers during evening activities. As for the teachers, I can only say 'Thank you Jorge and Maria, I wish I had teachers like you here in my hometown'. Hope to visit Seville some time again. Besos y gran abrazo a todos.

read more