Our Spanish school in Madrid was the first open in 2001! The Spanish capital is the perfect city to learn the Spanish language and culture.  So why don't you come and visit us?
• Madrid is one of the beautiful cities in this country 
• The courses are in small groups and are designed to meet all your wishes.
• You can start almost any Monday and choose the duration you want.
• Our Studen are happy because of our competitive prices and long term discounts. 
• Our programme has interesting activities.
• Our facilities include free access to Internet and the library. 
• Our dedication is total. Our aim is to ensure that every student has a successful stay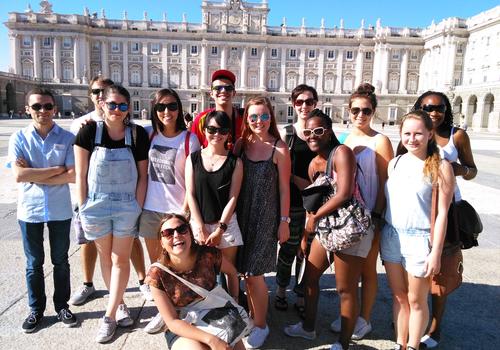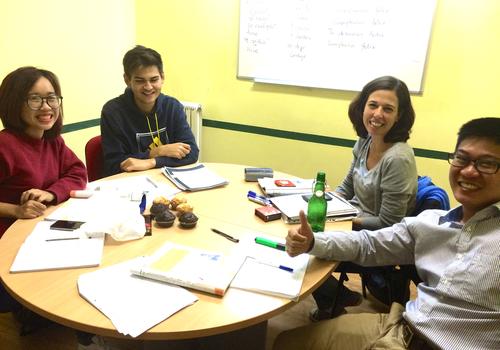 Accommodation
---
Host family
---
Host Family
Single / Twin Bedroom - Shared Bathroom - Bed and Breakfast / Half Board
Living in one of our carefully selected host families is the best opportunity…
read more

---
Placement Fee30.00Minimum Age: 17Maximum number of students per room: 2Mandatory Transfer: NoAccommodation Type:
Host family
Board:
Bed and Breakfast, Half Board
Bathroom type:
shared bathroom
Room type:
Single room, Double room
Shared Apartment
---
Shared Apartment
Single / Double Room - Shard Bathroom - Self Catering / Half-Board
We offer rooms in fully equipped shared apartments close to the language school…
read more

---
Placement Fee30.00Minimum Age: 17Maximum number of students per room: 2Mandatory Transfer: NoAccommodation Type:
Shared Apartment
Board:
Self-catering, Half Board
Bathroom type:
shared bathroom
Room type:
Single room, Double room