EC San Diego is located in the beautiful area of La Jolla, well-known for its up-market shopping and incredible coastline, where seals can be spotted next to surfers and sunbathers! The school is bright and airy with ocean views, an outdoor terrace and a truly relaxed Californian atmosphere.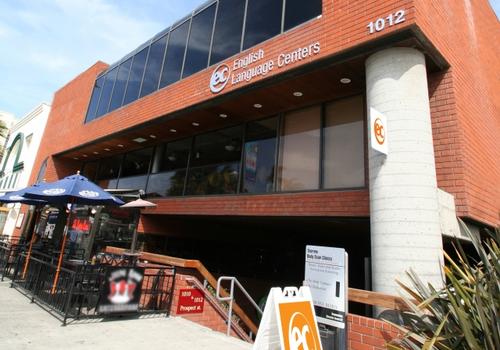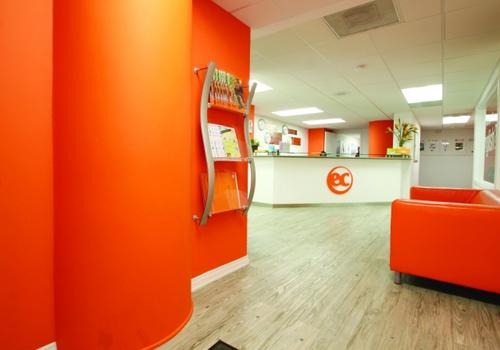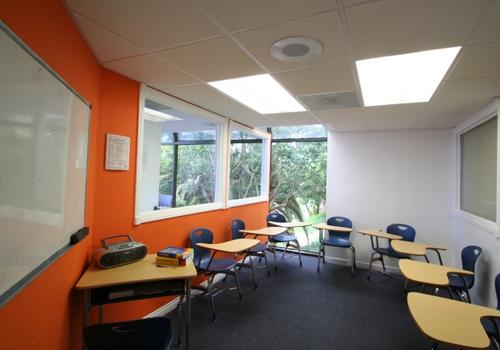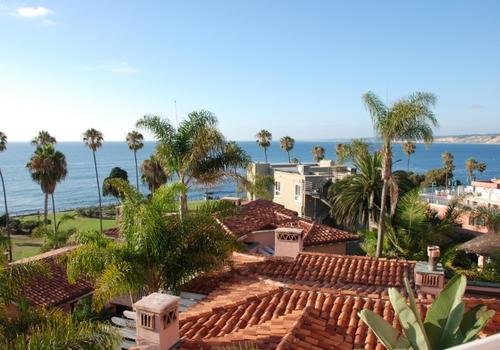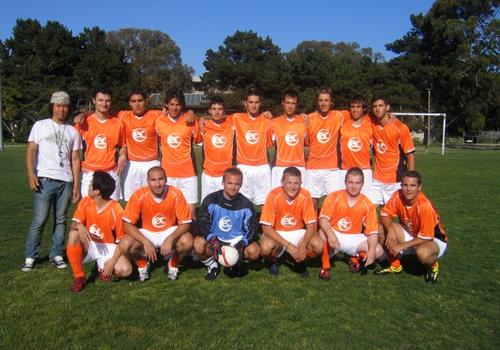 School Prices
---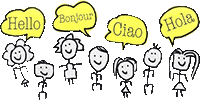 All course prices include: Course curriculum, placement tests, course completion certificate, course material, Welcome pack, activity programs, free internet connection (also Wi-Fi) and Library.
Tip: The longer the course, the cheaper the price per week!
| | << | 1 we.. | 2 we.. | 3 we.. | 4 we.. | 5 we.. | >> |
| --- | --- | --- | --- | --- | --- | --- | --- |
| Standard English Course (20 lessons/week) | | 502.2 € | 1004.4 € | 1506.6 € | 2008.8 € | 2511 € | |
| Host Family with Breakfast (Single room) | | 848 € | 1.696 € | 2.543 € | 3.391 € | 4.239 € | |
| Homestay with Breakfast (Twin room) | | 815 € | 1.631 € | 2.446 € | 3.262 € | 4.077 € | |
| Host Family with Half board (Single room) | | 934 € | 1.868 € | 2.803 € | 3.737 € | 4.671 € | |
| Host Family with Half board (Twin room) | | 848 € | 1.696 € | 2.543 € | 3.391 € | 4.239 € | |
| Shared Apartment Self-catering (Single room ensuite) | | 1.323 € | 2.646 € | 3.969 € | 5.292 € | 6.615 € | |
| Shared Apartment Self-catering (Twin room) | | 999 € | 1.998 € | 2.997 € | 3.996 € | 4.995 € | |
| Semi Intensive English Course (24 lessons/week) | | 567 € | 1134 € | 1701 € | 2268 € | 2835 € | |
| Host Family with Breakfast (Single room) | | 913 € | 1.825 € | 2.738 € | 3.650 € | 4.563 € | |
| Homestay with Breakfast (Twin room) | | 880 € | 1.760 € | 2.641 € | 3.521 € | 4.401 € | |
| Host Family with Half board (Single room) | | 999 € | 1.998 € | 2.997 € | 3.996 € | 4.995 € | |
| Host Family with Half board (Twin room) | | 913 € | 1.825 € | 2.738 € | 3.650 € | 4.563 € | |
| Shared Apartment Self-catering (Single room ensuite) | | 1.388 € | 2.776 € | 4.163 € | 5.551 € | 6.939 € | |
| Shared Apartment Self-catering (Twin room) | | 1.064 € | 2.128 € | 3.191 € | 4.255 € | 5.319 € | |
| Intensive English Course (30 lessons/week) | | 642.6 € | 1285.2 € | 1927.8 € | 2570.4 € | 3213 € | |
| Host Family with Breakfast (Single room) | | 988 € | 1.976 € | 2.965 € | 3.953 € | 4.941 € | |
| Homestay with Breakfast (Twin room) | | 956 € | 1.912 € | 2.867 € | 3.823 € | 4.779 € | |
| Host Family with Half board (Single room) | | 1.075 € | 2.149 € | 3.224 € | 4.298 € | 5.373 € | |
| Host Family with Half board (Twin room) | | 988 € | 1.976 € | 2.965 € | 3.953 € | 4.941 € | |
| Shared Apartment Self-catering (Single room ensuite) | | 1.463 € | 2.927 € | 4.390 € | 5.854 € | 7.317 € | |
| Shared Apartment Self-catering (Twin room) | | 1.139 € | 2.279 € | 3.418 € | 4.558 € | 5.697 € | |
| Intensive Business English Course (24 lessons/week) | | 567 € | 1134 € | 1701 € | 2268 € | 2835 € | |
| Host Family with Breakfast (Single room) | | 913 € | 1.825 € | 2.738 € | 3.650 € | 4.563 € | |
| Homestay with Breakfast (Twin room) | | 880 € | 1.760 € | 2.641 € | 3.521 € | 4.401 € | |
| Host Family with Half board (Single room) | | 999 € | 1.998 € | 2.997 € | 3.996 € | 4.995 € | |
| Host Family with Half board (Twin room) | | 913 € | 1.825 € | 2.738 € | 3.650 € | 4.563 € | |
| Shared Apartment Self-catering (Single room ensuite) | | 1.388 € | 2.776 € | 4.163 € | 5.551 € | 6.939 € | |
| Shared Apartment Self-catering (Twin room) | | 1.064 € | 2.128 € | 3.191 € | 4.255 € | 5.319 € | |
| English in the City (20 + 4 lessons/week) | | 567 € | 1134 € | 1701 € | 2268 € | -- | |
| Host Family with Breakfast (Single room) | | 913 € | 1.825 € | 2.738 € | 3.650 € | -- | |
| Homestay with Breakfast (Twin room) | | 880 € | 1.760 € | 2.641 € | 3.521 € | -- | |
| Host Family with Half board (Single room) | | 999 € | 1.998 € | 2.997 € | 3.996 € | -- | |
| Host Family with Half board (Twin room) | | 913 € | 1.825 € | 2.738 € | 3.650 € | -- | |
| Shared Apartment Self-catering (Single room ensuite) | | 1.388 € | 2.776 € | 4.163 € | 5.551 € | -- | |
| Shared Apartment Self-catering (Twin room) | | 1.064 € | 2.128 € | 3.191 € | 4.255 € | -- | |
| Cambridge Exam Course (30 lessons/week) | | -- | -- | -- | -- | -- | |
| Host Family with Breakfast (Single room) | | -- | -- | -- | -- | -- | |
| Homestay with Breakfast (Twin room) | | -- | -- | -- | -- | -- | |
| Host Family with Half board (Single room) | | -- | -- | -- | -- | -- | |
| Host Family with Half board (Twin room) | | -- | -- | -- | -- | -- | |
| Shared Apartment Self-catering (Single room ensuite) | | -- | -- | -- | -- | -- | |
| Shared Apartment Self-catering (Twin room) | | -- | -- | -- | -- | -- | |
| Private English Course (20 lessons/week) | | 3348 € | 6696 € | 10044 € | 13392 € | 16740 € | |
| Host Family with Breakfast (Single room) | | 3.694 € | 7.387 € | 11.081 € | 14.774 € | 18.468 € | |
| Homestay with Breakfast (Twin room) | | 3.661 € | 7.322 € | 10.984 € | 14.645 € | 18.306 € | |
| Host Family with Half board (Single room) | | 3.780 € | 7.560 € | 11.340 € | 15.120 € | 18.900 € | |
| Host Family with Half board (Twin room) | | 3.694 € | 7.387 € | 11.081 € | 14.774 € | 18.468 € | |
| Shared Apartment Self-catering (Single room ensuite) | | 4.169 € | 8.338 € | 12.506 € | 16.675 € | 20.844 € | |
| Shared Apartment Self-catering (Twin room) | | 3.845 € | 7.690 € | 11.534 € | 15.379 € | 19.224 € | |
| Private English Course (30 lessons/week) | | 5022 € | 10044 € | 15066 € | 20088 € | 25110 € | |
| Host Family with Breakfast (Single room) | | 5.368 € | 10.735 € | 16.103 € | 21.470 € | 26.838 € | |
| Homestay with Breakfast (Twin room) | | 5.335 € | 10.670 € | 16.006 € | 21.341 € | 26.676 € | |
| Host Family with Half board (Single room) | | 5.454 € | 10.908 € | 16.362 € | 21.816 € | 27.270 € | |
| Host Family with Half board (Twin room) | | 5.368 € | 10.735 € | 16.103 € | 21.470 € | 26.838 € | |
| Shared Apartment Self-catering (Single room ensuite) | | 5.843 € | 11.686 € | 17.528 € | 23.371 € | 29.214 € | |
| Shared Apartment Self-catering (Twin room) | | 5.519 € | 11.038 € | 16.556 € | 22.075 € | 27.594 € | |
| English & Surfing (20 + 5 lessons/week) | | 934.2 € | 1868.4 € | -- | -- | -- | |
| Host Family with Breakfast (Single room) | | 1.280 € | 2.560 € | -- | -- | -- | |
| Homestay with Breakfast (Twin room) | | 1.247 € | 2.495 € | -- | -- | -- | |
| Host Family with Half board (Single room) | | 1.366 € | 2.732 € | -- | -- | -- | |
| Host Family with Half board (Twin room) | | 1.280 € | 2.560 € | -- | -- | -- | |
| Shared Apartment Self-catering (Single room ensuite) | | 1.755 € | 3.510 € | -- | -- | -- | |
| Shared Apartment Self-catering (Twin room) | | 1.431 € | 2.862 € | -- | -- | -- | |
Course Dates and Info
National holidays: 02.01.2023 , 16.01.2023 , 20.02.2023 , 31.03.2023 , 29.05.2023 , 19.06.2023 , 04.07.2023 , 04.09.2023 , 09.10.2023 , 10.11.2023 , 23.11.2023 , 24.11.2023 , 25.12.2023
Starting dates: Start every Monday
Starting dates Exam Preparation courses FCE: 02.01.2023 , 27.03.2023 , 02.10.2023
Starting dates Exam Preparation courses (CAE): 02.01.2023 , 27.03.2023 , 02.10.2023
SR - Single room; DR - Twin/double room