Friendly, spacious and newly refurbished - EC Toronto is located in Canada's largest city and financial capital. This multicultural destination is formed of unique neighbourhoods and has everything to offer: arts, music, sports, museums and more.
Location:
In a trendy neighbourhood in Midtown Toronto
Easy access to subway (Eglinton station)
Lots of shopping, dining and entertainment options
Close to Yonge Street - the world's longest street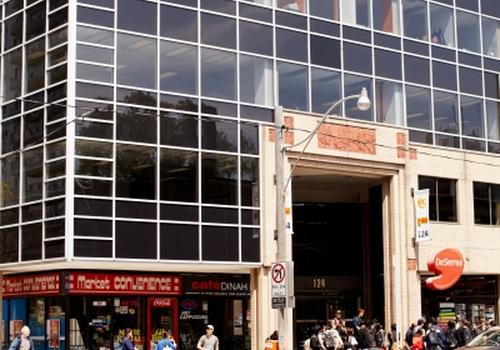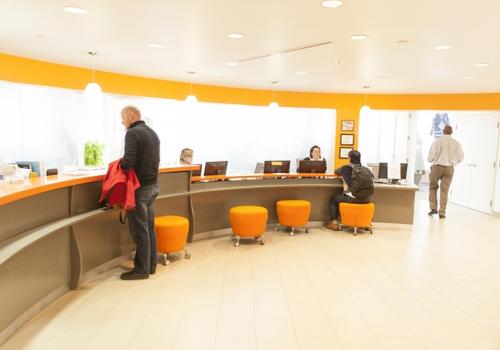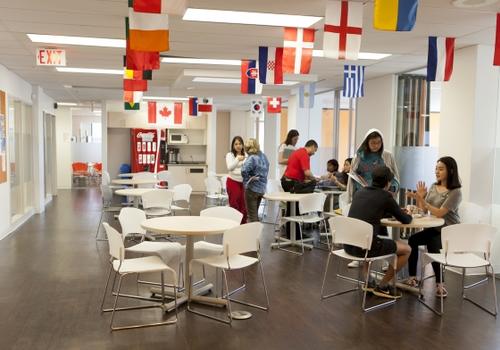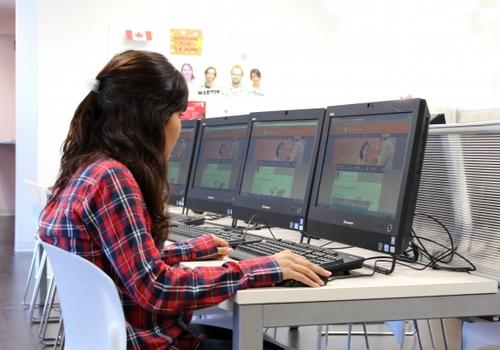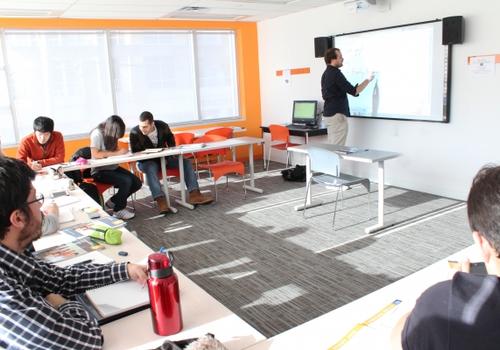 School Prices
---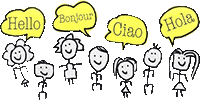 All course prices include: Courses as described, placement test and course certificate, course book, a welcome event and welcome pack, activity program and additional workshops, free internet access (including wireless), library
Tip: The longer the course, the cheaper the price per week!
| | << | 1 we.. | 2 we.. | 3 we.. | 4 we.. | 5 we.. | >> |
| --- | --- | --- | --- | --- | --- | --- | --- |
| Standard English Course (20 lessons/week) | | 331.5 € | 663 € | 994.5 € | 1326 € | 1657.5 € | |
| Host Family with Half board (Single room) | | 591 € | 1.182 € | 1.772 € | 2.363 € | 2.954 € | |
| Host Family with Half board (Twin room) | | 578 € | 1.156 € | 1.734 € | 2.312 € | 2.890 € | |
| Economy Shared Apartment Self-catering (Single room) | | inkl. | inkl. | inkl. | 2.686 € | 3.358 € | |
| Shared Apartment Self-catering (Single room) | | inkl. | inkl. | inkl. | 2.754 € | 3.443 € | |
| Semi Intensive English Course (24 lessons/week) | | 361.25 € | 722.5 € | 1083.75 € | 1445 € | 1806.25 € | |
| Host Family with Half board (Single room) | | 621 € | 1.241 € | 1.862 € | 2.482 € | 3.103 € | |
| Host Family with Half board (Twin room) | | 608 € | 1.216 € | 1.823 € | 2.431 € | 3.039 € | |
| Economy Shared Apartment Self-catering (Single room) | | inkl. | inkl. | inkl. | 2.805 € | 3.506 € | |
| Shared Apartment Self-catering (Single room) | | inkl. | inkl. | inkl. | 2.873 € | 3.591 € | |
| Intensive English Course (30 lessons/week) | | 395.25 € | 790.5 € | 1185.75 € | 1581 € | 1976.25 € | |
| Host Family with Half board (Single room) | | 655 € | 1.309 € | 1.964 € | 2.618 € | 3.273 € | |
| Host Family with Half board (Twin room) | | 642 € | 1.284 € | 1.925 € | 2.567 € | 3.209 € | |
| Economy Shared Apartment Self-catering (Single room) | | inkl. | inkl. | inkl. | 2.941 € | 3.676 € | |
| Shared Apartment Self-catering (Single room) | | inkl. | inkl. | inkl. | 3.009 € | 3.761 € | |
| Intensive Business English Course (24 lessons/week) | | 361.25 € | 722.5 € | 1083.75 € | 1445 € | 1806.25 € | |
| Host Family with Half board (Single room) | | 621 € | 1.241 € | 1.862 € | 2.482 € | 3.103 € | |
| Host Family with Half board (Twin room) | | 608 € | 1.216 € | 1.823 € | 2.431 € | 3.039 € | |
| Economy Shared Apartment Self-catering (Single room) | | inkl. | inkl. | inkl. | 2.805 € | 3.506 € | |
| Shared Apartment Self-catering (Single room) | | inkl. | inkl. | inkl. | 2.873 € | 3.591 € | |
| TOEFL Exam Course (20 lessons/week) | | -- | -- | -- | 1326 € | 1657.5 € | |
| Host Family with Half board (Single room) | | -- | -- | -- | 2.363 € | 2.954 € | |
| Host Family with Half board (Twin room) | | -- | -- | -- | 2.312 € | 2.890 € | |
| Economy Shared Apartment Self-catering (Single room) | | -- | -- | -- | 2.686 € | 3.358 € | |
| Shared Apartment Self-catering (Single room) | | -- | -- | -- | 2.754 € | 3.443 € | |
| IELTS Exam Course (20 lessons/week) | | -- | -- | -- | 1326 € | 1657.5 € | |
| Host Family with Half board (Single room) | | -- | -- | -- | 2.363 € | 2.954 € | |
| Host Family with Half board (Twin room) | | -- | -- | -- | 2.312 € | 2.890 € | |
| Economy Shared Apartment Self-catering (Single room) | | -- | -- | -- | 2.686 € | 3.358 € | |
| Shared Apartment Self-catering (Single room) | | -- | -- | -- | 2.754 € | 3.443 € | |
| Private English Course (20 lessons/week) | | 2635 € | 5270 € | 7905 € | 10540 € | 13175 € | |
| Host Family with Half board (Single room) | | 2.894 € | 5.789 € | 8.683 € | 11.577 € | 14.471 € | |
| Host Family with Half board (Twin room) | | 2.882 € | 5.763 € | 8.645 € | 11.526 € | 14.408 € | |
| Economy Shared Apartment Self-catering (Single room) | | inkl. | inkl. | inkl. | 11.900 € | 14.875 € | |
| Shared Apartment Self-catering (Single room) | | inkl. | inkl. | inkl. | 11.968 € | 14.960 € | |
| Private English Course (30 lessons/week) | | 3952.5 € | 7905 € | 11857.5 € | 15810 € | 19762.5 € | |
| Host Family with Half board (Single room) | | 4.212 € | 8.424 € | 12.635 € | 16.847 € | 21.059 € | |
| Host Family with Half board (Twin room) | | 4.199 € | 8.398 € | 12.597 € | 16.796 € | 20.995 € | |
| Economy Shared Apartment Self-catering (Single room) | | inkl. | inkl. | inkl. | 17.170 € | 21.463 € | |
| Shared Apartment Self-catering (Single room) | | inkl. | inkl. | inkl. | 17.238 € | 21.548 € | |
Course Dates and Info
National holidays: 02.01.2023 , 20.02.2023 , 07.04.2023 , 22.05.2023 , 03.07.2023 , 07.08.2023 , 04.09.2023 , 09.10.2023 , 10.11.2023 , 25.12.2023 , 26.12.2023
Starting dates: Start every Monday
SR - Single room; DR - Twin/double room
Registration fee of the language school (119€); Accommodation Placement Fee (195.5€); Your advantage with Linguago: No fees! (-314.5€)