Our English language school in Leeds lies at the heart of the city center. The city is a buzzing metropolis with excellent transport links making access to historic sites, museums, art galleries, and shopping centers simple and convenient. Leeds boasts a prominent art scene and a fast-growing digital and tech sector making it an exciting city to study and live in.
Our highly qualified, professional, and approachable team is here to support you every step of the way, whatever your background or goal. We offer a range of quality courses including General English, Professional English, and Exam Preparation Courses (IELTS and Cambridge). You will also benefit from our Masterclass Programme which is comprised of weekly lectures and workshops. Topics include Academic Writing & Study Skills, Public speaking and Presenting, and a CV Writing Workshop.
Your accommodation is a really important part of your experience when studying English abroad. We have a lot of different options depending on your personal preference and budget from homestay to residences and studios. We are also very glad to offer you an amazing range of social activities most of which are free! Joining our activities will help you meet new people, have fun and give you the chance to practice your English. Choose English Path Leeds if… you want to join one of the largest student cities in the UK, with the chance to meet and interact with thousands of British and International students!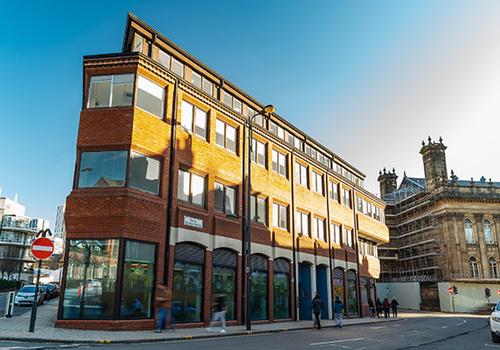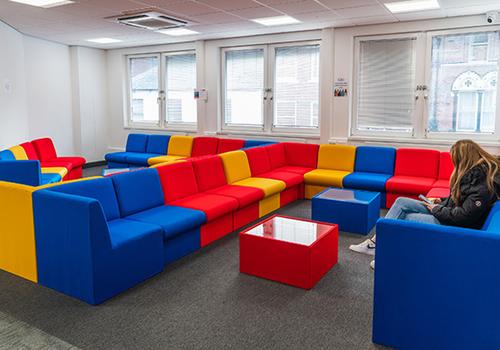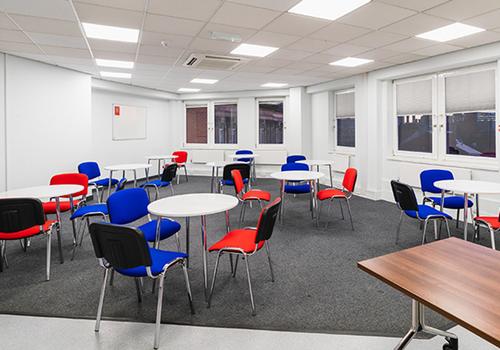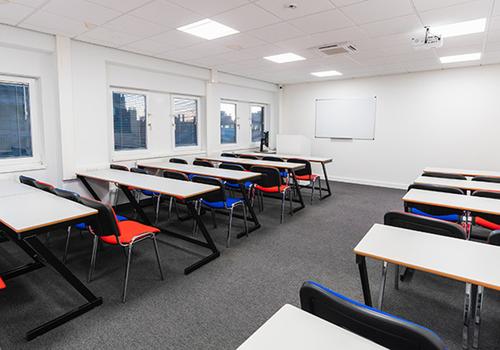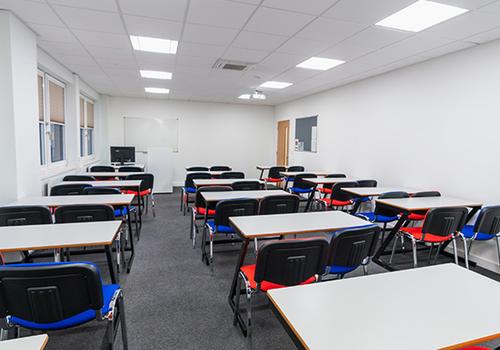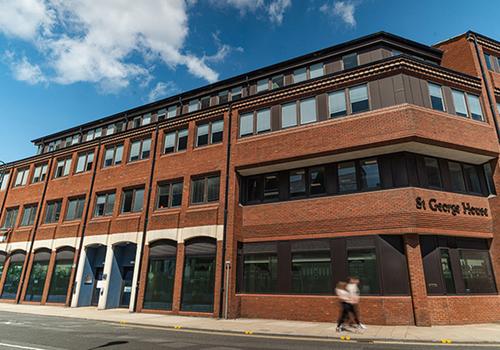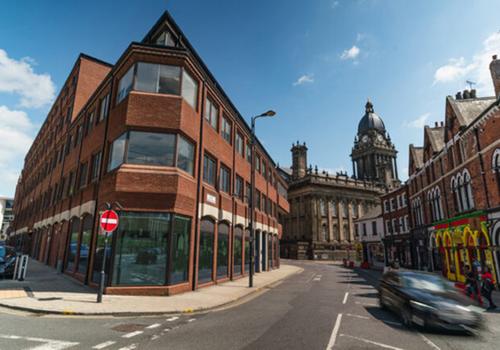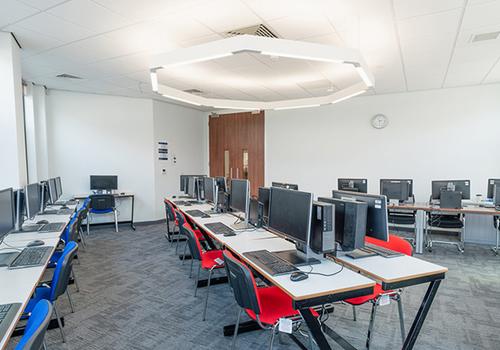 School Prices
---
01.01.2023 - 31.12.2023 (01.01.2023 - 31.12.2023)
| | << | 1 we.. | 2 we.. | 3 we.. | 4 we.. | 5 we.. | >> |
| --- | --- | --- | --- | --- | --- | --- | --- |
| Standard English Course (20 lessons/week) | | 318.75 € | 637.5 € | 956.25 € | 1275 € | 1593.75 € | |
| Host Self-catering (Single room) | | 569 € | 1.138 € | 1.706 € | 2.275 € | 2.844 € | |
| Host Self-catering (Twin room) | | 556 € | 1.113 € | 1.669 € | 2.225 € | 2.781 € | |
| Host Family with Breakfast (Single room) | | 563 € | 1.125 € | 1.688 € | 2.250 € | 2.813 € | |
| Host family with Breakfast (Twin room) | | 550 € | 1.100 € | 1.650 € | 2.200 € | 2.750 € | |
| Host Family with Half board (Single room) | | 581 € | 1.163 € | 1.744 € | 2.325 € | 2.906 € | |
| Host Family with Half board (Twin room) | | 569 € | 1.138 € | 1.706 € | 2.275 € | 2.844 € | |
| Roomzzz Leeds City Residence Self-catering (Studio Single room) | | 900 € | 1.800 € | 2.700 € | 3.600 € | 4.500 € | |
| Roomzzz Leeds City West Residence Self-catering (Studio Single room) | | 819 € | 1.638 € | 2.456 € | 3.275 € | 4.094 € | |
| Standard English Course (20 lessons/week) afternoon | | 243.75 € | 487.5 € | 731.25 € | 975 € | 1218.75 € | |
| Host Self-catering (Single room) | | 494 € | 988 € | 1.481 € | 1.975 € | 2.469 € | |
| Host Self-catering (Twin room) | | 481 € | 963 € | 1.444 € | 1.925 € | 2.406 € | |
| Host Family with Breakfast (Single room) | | 488 € | 975 € | 1.463 € | 1.950 € | 2.438 € | |
| Host family with Breakfast (Twin room) | | 475 € | 950 € | 1.425 € | 1.900 € | 2.375 € | |
| Host Family with Half board (Single room) | | 506 € | 1.013 € | 1.519 € | 2.025 € | 2.531 € | |
| Host Family with Half board (Twin room) | | 494 € | 988 € | 1.481 € | 1.975 € | 2.469 € | |
| Roomzzz Leeds City Residence Self-catering (Studio Single room) | | 825 € | 1.650 € | 2.475 € | 3.300 € | 4.125 € | |
| Roomzzz Leeds City West Residence Self-catering (Studio Single room) | | 744 € | 1.488 € | 2.231 € | 2.975 € | 3.719 € | |
| Semi-Intensive English Course (25 lessons/week) | | 375 € | 750 € | 1125 € | 1500 € | 1875 € | |
| Host Self-catering (Single room) | | 625 € | 1.250 € | 1.875 € | 2.500 € | 3.125 € | |
| Host Self-catering (Twin room) | | 613 € | 1.225 € | 1.838 € | 2.450 € | 3.063 € | |
| Host Family with Breakfast (Single room) | | 619 € | 1.238 € | 1.856 € | 2.475 € | 3.094 € | |
| Host family with Breakfast (Twin room) | | 606 € | 1.213 € | 1.819 € | 2.425 € | 3.031 € | |
| Host Family with Half board (Single room) | | 638 € | 1.275 € | 1.913 € | 2.550 € | 3.188 € | |
| Host Family with Half board (Twin room) | | 625 € | 1.250 € | 1.875 € | 2.500 € | 3.125 € | |
| Roomzzz Leeds City Residence Self-catering (Studio Single room) | | 956 € | 1.913 € | 2.869 € | 3.825 € | 4.781 € | |
| Roomzzz Leeds City West Residence Self-catering (Studio Single room) | | 875 € | 1.750 € | 2.625 € | 3.500 € | 4.375 € | |
| Semi-Intensive English Course (25 lessons/week) afternoon | | 281.25 € | 562.5 € | 843.75 € | 1125 € | 1406.25 € | |
| Host Self-catering (Single room) | | 531 € | 1.063 € | 1.594 € | 2.125 € | 2.656 € | |
| Host Self-catering (Twin room) | | 519 € | 1.038 € | 1.556 € | 2.075 € | 2.594 € | |
| Host Family with Breakfast (Single room) | | 525 € | 1.050 € | 1.575 € | 2.100 € | 2.625 € | |
| Host family with Breakfast (Twin room) | | 513 € | 1.025 € | 1.538 € | 2.050 € | 2.563 € | |
| Host Family with Half board (Single room) | | 544 € | 1.088 € | 1.631 € | 2.175 € | 2.719 € | |
| Host Family with Half board (Twin room) | | 531 € | 1.063 € | 1.594 € | 2.125 € | 2.656 € | |
| Roomzzz Leeds City Residence Self-catering (Studio Single room) | | 863 € | 1.725 € | 2.588 € | 3.450 € | 4.313 € | |
| Roomzzz Leeds City West Residence Self-catering (Studio Single room) | | 781 € | 1.563 € | 2.344 € | 3.125 € | 3.906 € | |
| Intensive English Course (40 lessons/week) | | 437.5 € | 875 € | 1312.5 € | 1750 € | 2187.5 € | |
| Host Self-catering (Single room) | | 688 € | 1.375 € | 2.063 € | 2.750 € | 3.438 € | |
| Host Self-catering (Twin room) | | 675 € | 1.350 € | 2.025 € | 2.700 € | 3.375 € | |
| Host Family with Breakfast (Single room) | | 681 € | 1.363 € | 2.044 € | 2.725 € | 3.406 € | |
| Host family with Breakfast (Twin room) | | 669 € | 1.338 € | 2.006 € | 2.675 € | 3.344 € | |
| Host Family with Half board (Single room) | | 700 € | 1.400 € | 2.100 € | 2.800 € | 3.500 € | |
| Host Family with Half board (Twin room) | | 688 € | 1.375 € | 2.063 € | 2.750 € | 3.438 € | |
| Roomzzz Leeds City Residence Self-catering (Studio Single room) | | 1.019 € | 2.038 € | 3.056 € | 4.075 € | 5.094 € | |
| Roomzzz Leeds City West Residence Self-catering (Studio Single room) | | 938 € | 1.875 € | 2.813 € | 3.750 € | 4.688 € | |
| Private English Course (20 lessons/week) | | 1781.25 € | 3562.5 € | 5343.75 € | 7125 € | 8906.25 € | |
| Host Self-catering (Single room) | | 2.031 € | 4.063 € | 6.094 € | 8.125 € | 10.156 € | |
| Host Self-catering (Twin room) | | 2.019 € | 4.038 € | 6.056 € | 8.075 € | 10.094 € | |
| Host Family with Breakfast (Single room) | | 2.025 € | 4.050 € | 6.075 € | 8.100 € | 10.125 € | |
| Host family with Breakfast (Twin room) | | 2.013 € | 4.025 € | 6.038 € | 8.050 € | 10.063 € | |
| Host Family with Half board (Single room) | | 2.044 € | 4.088 € | 6.131 € | 8.175 € | 10.219 € | |
| Host Family with Half board (Twin room) | | 2.031 € | 4.063 € | 6.094 € | 8.125 € | 10.156 € | |
| Roomzzz Leeds City Residence Self-catering (Studio Single room) | | 2.363 € | 4.725 € | 7.088 € | 9.450 € | 11.813 € | |
| Roomzzz Leeds City West Residence Self-catering (Studio Single room) | | 2.281 € | 4.563 € | 6.844 € | 9.125 € | 11.406 € | |
| IELTS Exam Preparation (20 lessons/week) | | 350 € | 700 € | 1050 € | 1400 € | 1750 € | |
| Host Self-catering (Single room) | | 600 € | 1.200 € | 1.800 € | 2.400 € | 3.000 € | |
| Host Self-catering (Twin room) | | 588 € | 1.175 € | 1.763 € | 2.350 € | 2.938 € | |
| Host Family with Breakfast (Single room) | | 594 € | 1.188 € | 1.781 € | 2.375 € | 2.969 € | |
| Host family with Breakfast (Twin room) | | 581 € | 1.163 € | 1.744 € | 2.325 € | 2.906 € | |
| Host Family with Half board (Single room) | | 613 € | 1.225 € | 1.838 € | 2.450 € | 3.063 € | |
| Host Family with Half board (Twin room) | | 600 € | 1.200 € | 1.800 € | 2.400 € | 3.000 € | |
| Roomzzz Leeds City Residence Self-catering (Studio Single room) | | 931 € | 1.863 € | 2.794 € | 3.725 € | 4.656 € | |
| Roomzzz Leeds City West Residence Self-catering (Studio Single room) | | 850 € | 1.700 € | 2.550 € | 3.400 € | 4.250 € | |
| English 50+ Programme (20 lessons/week) | | -- | 1325 € | -- | -- | -- | |
| Host Self-catering (Single room) | | -- | 1.825 € | -- | -- | -- | |
| Host Self-catering (Twin room) | | -- | 1.800 € | -- | -- | -- | |
| Host Family with Breakfast (Single room) | | -- | 1.813 € | -- | -- | -- | |
| Host family with Breakfast (Twin room) | | -- | 1.788 € | -- | -- | -- | |
| Host Family with Half board (Single room) | | -- | 1.850 € | -- | -- | -- | |
| Host Family with Half board (Twin room) | | -- | 1.825 € | -- | -- | -- | |
| Roomzzz Leeds City Residence Self-catering (Studio Single room) | | -- | 2.488 € | -- | -- | -- | |
| Roomzzz Leeds City West Residence Self-catering (Studio Single room) | | -- | 2.325 € | -- | -- | -- | |
Course Dates and Info
National holidays: 02.01.2023 , 07.04.2023 , 10.04.2023 , 01.05.2023 , 29.05.2023 , 28.08.2023 , 25.12.2023
Starting dates: Start every Monday
Starting 50+: 17.04.2023 , 18.09.2023
SR - Single room; DR - Twin/double room
Accommodation
---
Host family
---
For many students studying English abroad, a large part of their experience is to come in contact with the local culture, and the best way to do this is to stay in our homestay accommodation. Located…
read more
---
Placement Fee: 45.00
Minimum Age: 16
Mandatory Transfer: No
Accommodation Type: Host family
Board: Self-catering, Bed and Breakfast, Half Board, Full Board
Bathroom type: private bathroom, shared bathroom
Room type: Single room, Double room
Studio Apartment
---
Aparthotels combine the best bits of serviced apartment living, with the facilities of a hotel. You'll have your own private apartment with a kitchen and living area. Students can enjoy more comfort…
read more
---
Placement Fee: 45.00
Minimum Age: 18
Mandatory Transfer: No
Accommodation Type: Studio Apartment
Board: Self-catering
Bathroom type: private bathroom
Room type: Single room