Lyon Bleu is a private school specialized in teaching French as a foreign language in Lyon since1999. Quality and our students' satisfaction is at the heart of our project.
We offer a wide range of French courses, all year long for all levels: Intensive and semi-intensive group programs, one-to-one packages, combined courses (group + one-to-one), French Culture and French Cuisine, Preparation for Delf/Dalf exams, Training for French Teachers, University preparation.
Thanks to the work and commitment of its teaching and administrative teams, Lyon Bleu is proud to welcome over 1,200 students each year for their French courses and their accommodation in Lyon. Lyon Bleu is a certified Quality Fle and member of Campus France.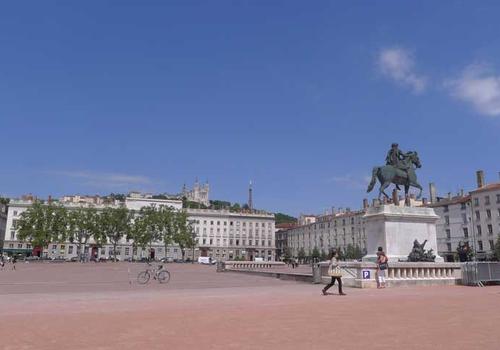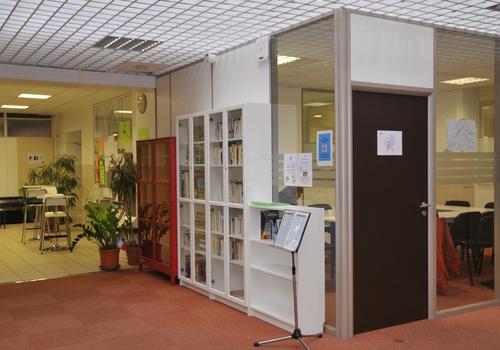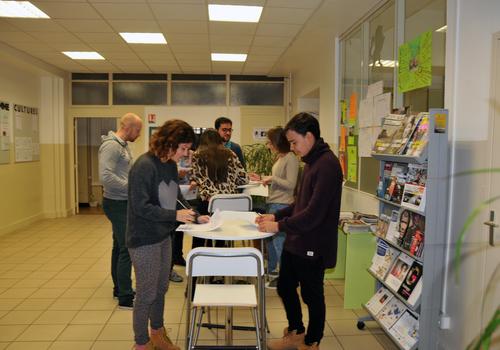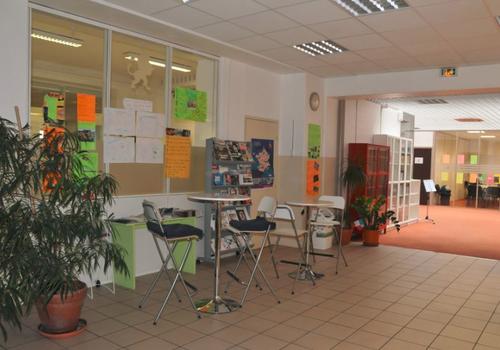 School Prices
---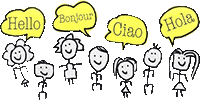 All course prices include: The course as described, a placement test and course certificate, course material, city tour, free internet access (Wi-Fi).
Tip: The longer the course, the cheaper the price per week!
01.01.2023 - 31.12.2023 (01.01.2023 - 31.12.2023)
<<
1 we..
2 we..
3 we..
4 we..
5 we..
>>
Standard French Course (15 lessons/week)
165 €
330 €
495 €
660 €
775 €
Homestay – BB (single room)

310 €

620 €

930 €

1.240 €

1.500 €

Homestay – HB (single room)

370 €

740 €

1.110 €

1.480 €

1.800 €

Private Apartment (Studio)

477 €

902 €

1.293 €

1.686 €

2.067 €

Standard French Course (21 lessons/week)
220 €
440 €
660 €
880 €
1050 €
Homestay – BB (single room)

365 €

730 €

1.095 €

1.460 €

1.775 €

Homestay – HB (single room)

425 €

850 €

1.275 €

1.700 €

2.075 €

Private Apartment (Studio)

532 €

1.012 €

1.458 €

1.906 €

2.342 €

Intensive French Course (25 lessons/week)
250 €
500 €
750 €
1000 €
1200 €
Homestay – BB (single room)

395 €

790 €

1.185 €

1.580 €

1.925 €

Homestay – HB (single room)

455 €

910 €

1.365 €

1.820 €

2.225 €

Private Apartment (Studio)

562 €

1.072 €

1.548 €

2.026 €

2.492 €

Combined French Course (25 + 5 lessons/week)
455 €
910 €
1365 €
1820 €
2225 €
Homestay – BB (single room)

600 €

1.200 €

1.800 €

2.400 €

2.950 €

Homestay – HB (single room)

660 €

1.320 €

1.980 €

2.640 €

3.250 €

Private Apartment (Studio)

767 €

1.482 €

2.163 €

2.846 €

3.517 €

Combined French Course (25 + 10 lessons/week)
695 €
1390 €
2085 €
2780 €
3450 €
Homestay – BB (single room)

840 €

1.680 €

2.520 €

3.360 €

4.175 €

Homestay – HB (single room)

900 €

1.800 €

2.700 €

3.600 €

4.475 €

Private Apartment (Studio)

1.007 €

1.962 €

2.883 €

3.806 €

4.742 €

French & Culture (15 lessons + activities/week)
300 €
--
--
--
--
Homestay – BB (single room)

445 €

--
--
--
--
Homestay – HB (single room)

505 €

--
--
--
--
Private Apartment (Studio)

612 €

--
--
--
--
DELF/DALF Exam Course (15 + 5 lessons/week)
385 €
770 €
1155 €
1540 €
1875 €
Homestay – BB (single room)

530 €

1.060 €

1.590 €

2.120 €

2.600 €

Homestay – HB (single room)

590 €

1.180 €

1.770 €

2.360 €

2.900 €

Private Apartment (Studio)

697 €

1.342 €

1.953 €

2.566 €

3.167 €

Private French Course (20 lessons/week)
900 €
1800 €
2700 €
3600 €
4500 €
Homestay – BB (single room)

1.045 €

2.090 €

3.135 €

4.180 €

5.225 €

Homestay – HB (single room)

1.105 €

2.210 €

3.315 €

4.420 €

5.525 €

Private Apartment (Studio)

1.212 €

2.372 €

3.498 €

4.626 €

5.792 €

Private French Course (30 lessons/week)
1290 €
2580 €
3870 €
5160 €
6450 €
Homestay – BB (single room)

1.435 €

2.870 €

4.305 €

5.740 €

7.175 €

Homestay – HB (single room)

1.495 €

2.990 €

4.485 €

5.980 €

7.475 €

Private Apartment (Studio)

1.602 €

3.152 €

4.668 €

6.186 €

7.742 €

Additional Private Tuition (5 lessons/week)
240 €
480 €
720 €
960 €
1200 €
Homestay – BB (single room)

385 €

770 €

1.155 €

1.540 €

1.925 €

Homestay – HB (single room)

445 €

890 €

1.335 €

1.780 €

2.225 €

Private Apartment (Studio)

552 €

1.052 €

1.518 €

1.986 €

2.492 €

Additional Private Tuition (10 lessons/week)
480 €
960 €
1440 €
1920 €
2400 €
Homestay – BB (single room)

625 €

1.250 €

1.875 €

2.500 €

3.125 €

Homestay – HB (single room)

685 €

1.370 €

2.055 €

2.740 €

3.425 €

Private Apartment (Studio)

792 €

1.532 €

2.238 €

2.946 €

3.692 €
Course Dates and Info
Starting dates: Start every Monday
Starting dates beginners: 09.01.2023 , 20.02.2023 , 06.03.2023 , 24.04.2023 , 08.05.2023 , 19.06.2023 , 03.07.2023 , 21.08.2023 , 04.09.2023 , 16.10.2023 , 30.10.2023 , 11.12.2023
National holidays: 10.04.2023 , 01.05.2023 , 18.05.2023 , 29.05.2023 , 14.07.2023 , 15.08.2023 , 01.11.2023
School holidays: 23.12.2023 - 07.01.2024
Starting dates French + Cultural Program: 17.04.2023 , 22.05.2023 , 12.06.2023 , 17.07.2023 , 21.08.2023 , 18.09.2023 , 09.10.2023
- ; SR - Single room
Your advantage with Linguago: No fees! (-115€); Accommodation Placement Fee (60€); Registration fee of the language school (55€)
Accommodation
---
Host family
---
This option lets the student meet French people and share a part of their daily life.
We select families for their seriousness and their wish to meet and integrate a foreign student.
A…
read more
---
Placement Fee: 55.00
Minimum Age: 18
Maximum number of students per room: 1
Mandatory Transfer: No
Accommodation Type: Host family
Board: Bed and Breakfast, Half Board
Bathroom type: shared bathroom
Room type: Single room
Residence
---
Long stay 2** (from 28 nights)
The student can rent a studio in one of Lyon Bleu International's 2** partner residences.
The residences we work with are visited…
read more

---
Placement Fee: 55.00
Minimum Age: 18
Maximum number of students per room: 2
Mandatory Transfer: No
Accommodation Type: Residence
Board: Self-catering
Bathroom type: private bathroom
Room type: Single room
Residence
---
Short stay 3*** (from 1 to 6 nights)
The student can rent a studio in Lyon Bleu International's 3*** partner residence.
The residences we work with are visited…
read more

---
Placement Fee: 55.00
Minimum Age: 18
Maximum number of students per room: 2
Mandatory Transfer: No
Accommodation Type: Residence
Board: Self-catering
Bathroom type: private bathroom
Room type: Single room