For more than 25 years, we have been committed to bringing together all cultures and nationalities and offering them the best of France: the French language through modern and effective teaching materials, but also the heritage of France, meetings with French people, and the cultural and sporting life of our country. ​​​​​​​ We also provide accommodation services and cultural programs to complement the immersion in France. We thus offer you all the advantages of 25 years of experience as well as an individualised and personalised treatment. The school has developed with a strong commitment to quality and efficiency and since 2012 Accent Français has been a reference school certified Fle Quality (15 stars/15). The FLE Quality label is a guarantee of quality awarded by the Ministry of Education and Foreign Affairs. Find out what students think on our social networks and join us to create your own unforgettable experience!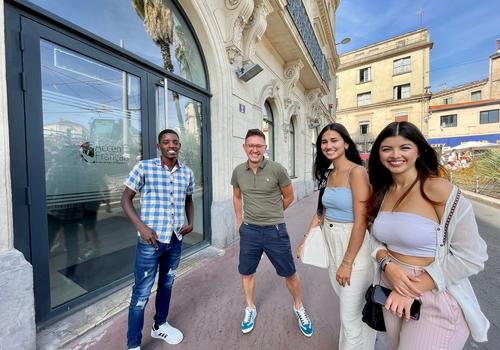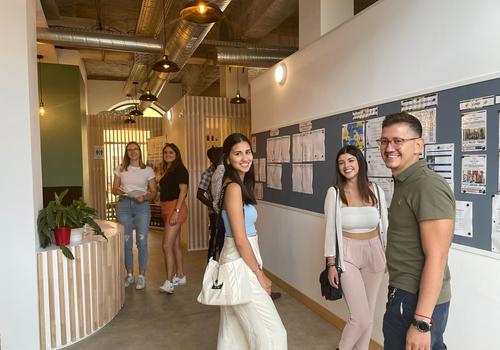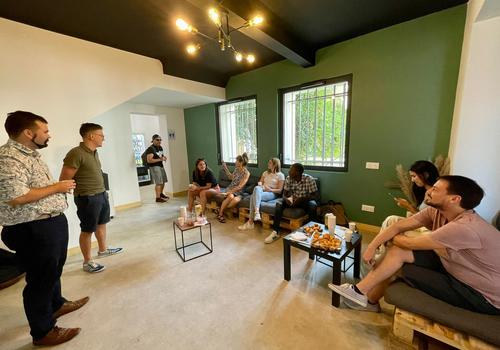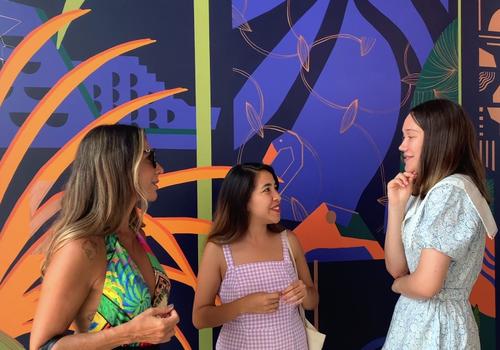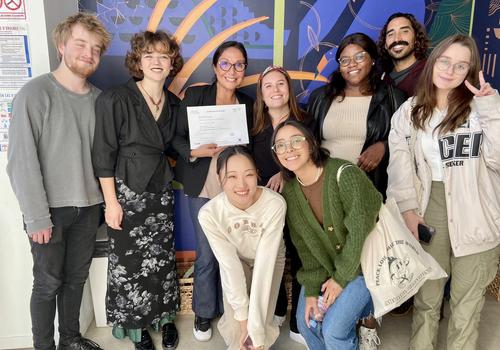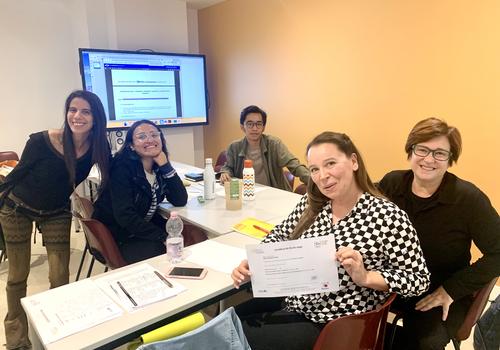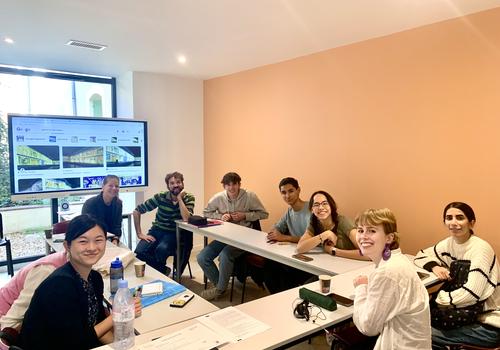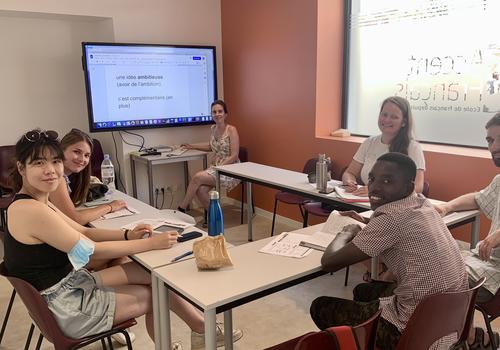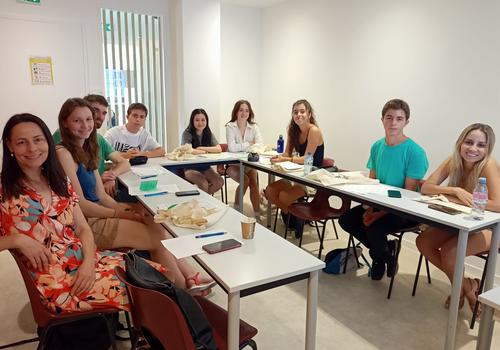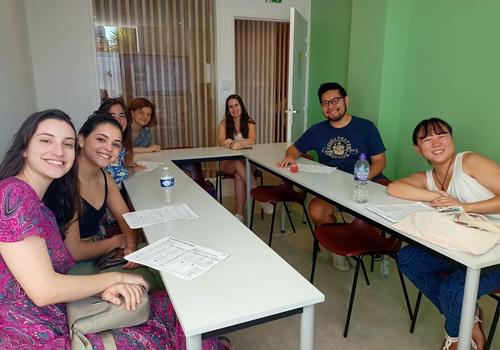 School Prices
---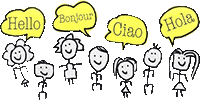 All course prices include: The course as described, placement test and course certificate, course material, Information material with map, student card (please do not forget a passport photo), 1 city tour the first Monday of the month (Nov-April) and every Monday (Mai-Oct), French "Cine-Club" at school (Thursday), free internet access (WLAN), resource center (tutoring for courses, administrative steps, activities after class + books and magazines, computer and DVDs to watch, etc.).
Tip: The longer the course, the cheaper the price per week!
01.01.2023 - 31.12.2023 (01.01.2023 - 31.12.2023)
<<
1 we..
2 we..
3 we..
4 we..
5 we..
>>
Standard French Course (20 lessons/week)
260 €
520 €
780 €
1040 €
1200 €
Homestay – BB (single room)

425 €

850 €

1.275 €

1.700 €

2.025 €

Homestay – BB (twin room)

410 €

820 €

1.230 €

1.640 €

1.950 €

Homestay – HB (single room)

475 €

950 €

1.425 €

1.900 €

2.275 €

Homestay – HB (twin room)

445 €

890 €

1.335 €

1.780 €

2.125 €

French Host - SC (single room)

410 €

820 €

1.230 €

1.640 €

1.950 €

Residence – SC (Studio)

490 €

980 €

1.470 €

1.960 €

2.300 €

Private Apartment**** - SC (1-2 Persons)

710 €

1.420 €

2.130 €

2.840 €

3.400 €

Intensive French Course (26+4 lessons/week)
360 €
720 €
1080 €
1440 €
1700 €
Homestay – BB (single room)

525 €

1.050 €

1.575 €

2.100 €

2.525 €

Homestay – BB (twin room)

510 €

1.020 €

1.530 €

2.040 €

2.450 €

Homestay – HB (single room)

575 €

1.150 €

1.725 €

2.300 €

2.775 €

Homestay – HB (twin room)

545 €

1.090 €

1.635 €

2.180 €

2.625 €

French Host - SC (single room)

510 €

1.020 €

1.530 €

2.040 €

2.450 €

Residence – SC (Studio)

590 €

1.180 €

1.770 €

2.360 €

2.800 €

Private Apartment**** - SC (1-2 Persons)

810 €

1.620 €

2.430 €

3.240 €

3.900 €

Standard Business French Course (20 + 6 lessons/week)
560 €
1120 €
1680 €
2240 €
2700 €
Homestay – BB (single room)

725 €

1.450 €

2.175 €

2.900 €

3.525 €

Homestay – BB (twin room)

710 €

1.420 €

2.130 €

2.840 €

3.450 €

Homestay – HB (single room)

775 €

1.550 €

2.325 €

3.100 €

3.775 €

Homestay – HB (twin room)

745 €

1.490 €

2.235 €

2.980 €

3.625 €

French Host - SC (single room)

710 €

1.420 €

2.130 €

2.840 €

3.450 €

Residence – SC (Studio)

790 €

1.580 €

2.370 €

3.160 €

3.800 €

Private Apartment**** - SC (1-2 Persons)

1.010 €

2.020 €

3.030 €

4.040 €

4.900 €

DELF/DALF Exam Course (20 + 6 lessons/week)
360 €
720 €
1080 €
1440 €
1700 €
Homestay – BB (single room)

525 €

1.050 €

1.575 €

2.100 €

2.525 €

Homestay – BB (twin room)

510 €

1.020 €

1.530 €

2.040 €

2.450 €

Homestay – HB (single room)

575 €

1.150 €

1.725 €

2.300 €

2.775 €

Homestay – HB (twin room)

545 €

1.090 €

1.635 €

2.180 €

2.625 €

French Host - SC (single room)

510 €

1.020 €

1.530 €

2.040 €

2.450 €

Residence – SC (Studio)

590 €

1.180 €

1.770 €

2.360 €

2.800 €

Private Apartment**** - SC (1-2 Persons)

810 €

1.620 €

2.430 €

3.240 €

3.900 €

Combined French Course (20 + 4 lessons/week)
460 €
920 €
1380 €
1840 €
2200 €
Homestay – BB (single room)

625 €

1.250 €

1.875 €

2.500 €

3.025 €

Homestay – BB (twin room)

610 €

1.220 €

1.830 €

2.440 €

2.950 €

Homestay – HB (single room)

675 €

1.350 €

2.025 €

2.700 €

3.275 €

Homestay – HB (twin room)

645 €

1.290 €

1.935 €

2.580 €

3.125 €

French Host - SC (single room)

610 €

1.220 €

1.830 €

2.440 €

2.950 €

Residence – SC (Studio)

690 €

1.380 €

2.070 €

2.760 €

3.300 €

Private Apartment**** - SC (1-2 Persons)

910 €

1.820 €

2.730 €

3.640 €

4.400 €

French & Cooking (20 + 8 lessons/week)
430 €
860 €
1290 €
1720 €
2050 €
Homestay – BB (single room)

595 €

1.190 €

1.785 €

2.380 €

2.875 €

Homestay – BB (twin room)

580 €

1.160 €

1.740 €

2.320 €

2.800 €

Homestay – HB (single room)

645 €

1.290 €

1.935 €

2.580 €

3.125 €

Homestay – HB (twin room)

615 €

1.230 €

1.845 €

2.460 €

2.975 €

French Host - SC (single room)

580 €

1.160 €

1.740 €

2.320 €

2.800 €

Residence – SC (Studio)

660 €

1.320 €

1.980 €

2.640 €

3.150 €

Private Apartment**** - SC (1-2 Persons)

880 €

1.760 €

2.640 €

3.520 €

4.250 €
Course Dates and Info
Starting dates: Start every Monday
Starting dates beginners: 02.01.2023 , 09.01.2023 , 13.02.2023 , 13.03.2023 , 20.03.2023 , 17.04.2023 , 24.04.2023 , 22.05.2023 , 29.05.2023 , 26.06.2023 , 03.07.2023 , 31.07.2023 , 07.08.2023 , 04.09.2023 , 11.09.2023 , 09.10.2023 , 16.10.2023 , 13.11.2023 , 20.11.2023
National holidays: 10.04.2023 , 01.05.2023 , 08.05.2023 , 18.05.2023 , 29.05.2023 , 14.07.2023 , 15.08.2023 , 01.11.2023
- ; SR - Single room; DR - Twin/double room
Your advantage with Linguago: Reduced fees! (-40€)