Voted BEST FRENCH LANGUAGE SCHOOL since 2012 by the students and agencies, accredited French Quality Label of the Ministry of Education for our services and courses: general French, discovery and culture programs, Studies preparation courses, French and professional speciality courses, DELF DALF exam preparation, activities and excursions.
Accent Français welcomes more than 2000 students per year from 70 different countries for a duration of 1 week to several months for those 16 years and older, regardless of the level of French. The school is located in the heart of Montpellier on the famous Place de la Comédie and our team offers an individualized follow up before and during your stay.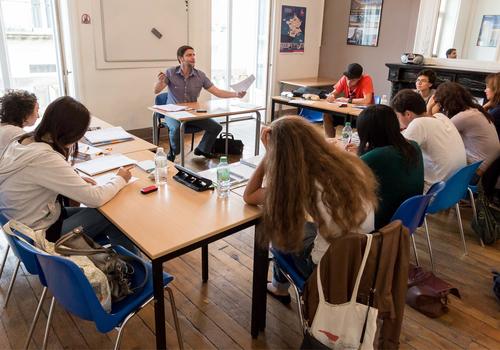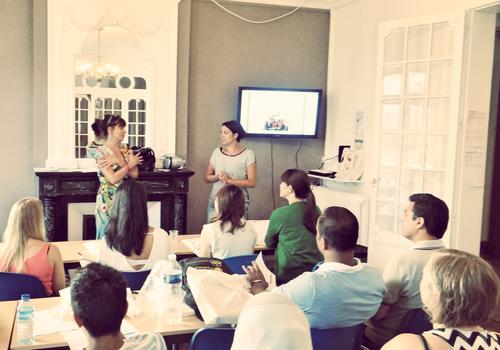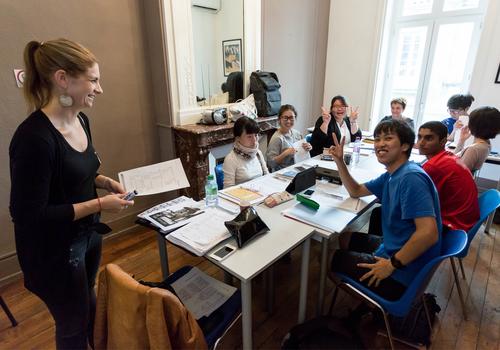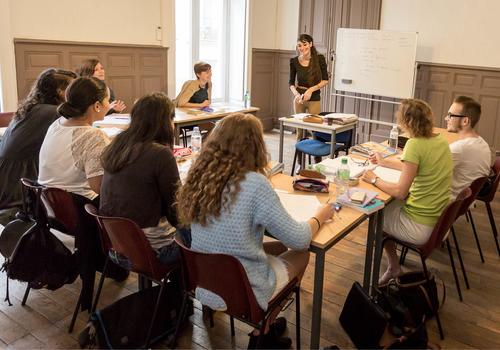 School Prices
---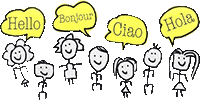 All course prices include: The course as described, placement test and course certificate, course material, Information material with map, student card (please do not forget a passport photo), 1 city tour the first Monday of the month (Nov-April) and every Monday (Mai-Oct), French "Cine-Club" at school (Thursday), free internet access (WLAN), resource center (tutoring for courses, administrative steps, activities after class + books and magazines, computer and DVDs to watch, etc.).
Tip: The longer the course, the cheaper the price per week!
01.01.2021 - 31.12.2022 (01.01.2021 - 31.12.2022)
| | << | 1 we.. | 2 we.. | 3 we.. | 4 we.. | 5 we.. | >> |
| --- | --- | --- | --- | --- | --- | --- | --- |
| Standard French Course (20 lessons/week) | | 230 € | 460 € | 690 € | 840 € | 1050 € | |
| Homestay – BB (single room) | | 380 € | 760 € | 1.140 € | 1.440 € | 1.800 € | |
| Homestay – BB (twin room) | | 365 € | 730 € | 1.095 € | 1.380 € | 1.725 € | |
| Homestay – HB (single room) | | 430 € | 860 € | 1.290 € | 1.640 € | 2.050 € | |
| Homestay – HB (twin room) | | 400 € | 800 € | 1.200 € | 1.520 € | 1.900 € | |
| French Host - SC (single room) | | 360 € | 720 € | 1.080 € | 1.360 € | 1.700 € | |
| Private apartment MARIANNE*** (Studio 1-2 persons) | | 630 € | 1.260 € | 1.890 € | 2.440 € | 2.450 € | |
| Private Apartment**** - SC (1-2 Persons) | | 650 € | 1.300 € | 1.950 € | 2.520 € | 3.050 € | |
| Intensive French Course (30 lessons/week) | | 330 € | 660 € | 990 € | 1240 € | 1550 € | |
| Homestay – BB (single room) | | 480 € | 960 € | 1.440 € | 1.840 € | 2.300 € | |
| Homestay – BB (twin room) | | 465 € | 930 € | 1.395 € | 1.780 € | 2.225 € | |
| Homestay – HB (single room) | | 530 € | 1.060 € | 1.590 € | 2.040 € | 2.550 € | |
| Homestay – HB (twin room) | | 500 € | 1.000 € | 1.500 € | 1.920 € | 2.400 € | |
| French Host - SC (single room) | | 460 € | 920 € | 1.380 € | 1.760 € | 2.200 € | |
| Private apartment MARIANNE*** (Studio 1-2 persons) | | 730 € | 1.460 € | 2.190 € | 2.840 € | 2.950 € | |
| Private Apartment**** - SC (1-2 Persons) | | 750 € | 1.500 € | 2.250 € | 2.920 € | 3.550 € | |
| Super Intensive French Course (34 lessons/week) | | 510 € | 1020 € | 1530 € | 1960 € | 2450 € | |
| Homestay – BB (single room) | | 660 € | 1.320 € | 1.980 € | 2.560 € | 3.200 € | |
| Homestay – BB (twin room) | | 645 € | 1.290 € | 1.935 € | 2.500 € | 3.125 € | |
| Homestay – HB (single room) | | 710 € | 1.420 € | 2.130 € | 2.760 € | 3.450 € | |
| Homestay – HB (twin room) | | 680 € | 1.360 € | 2.040 € | 2.640 € | 3.300 € | |
| French Host - SC (single room) | | 640 € | 1.280 € | 1.920 € | 2.480 € | 3.100 € | |
| Private apartment MARIANNE*** (Studio 1-2 persons) | | 910 € | 1.820 € | 2.730 € | 3.560 € | 3.850 € | |
| Private Apartment**** - SC (1-2 Persons) | | 930 € | 1.860 € | 2.790 € | 3.640 € | 4.450 € | |
| Standard Business French Course (20 + 6 lessons/week) | | 500 € | 1000 € | 1500 € | 1920 € | 2400 € | |
| Homestay – BB (single room) | | 650 € | 1.300 € | 1.950 € | 2.520 € | 3.150 € | |
| Homestay – BB (twin room) | | 635 € | 1.270 € | 1.905 € | 2.460 € | 3.075 € | |
| Homestay – HB (single room) | | 700 € | 1.400 € | 2.100 € | 2.720 € | 3.400 € | |
| Homestay – HB (twin room) | | 670 € | 1.340 € | 2.010 € | 2.600 € | 3.250 € | |
| French Host - SC (single room) | | 630 € | 1.260 € | 1.890 € | 2.440 € | 3.050 € | |
| Private apartment MARIANNE*** (Studio 1-2 persons) | | 900 € | 1.800 € | 2.700 € | 3.520 € | 3.800 € | |
| Private Apartment**** - SC (1-2 Persons) | | 920 € | 1.840 € | 2.760 € | 3.600 € | 4.400 € | |
| DELF/DALF Exam Course (20 + 6 lessons/week) | | 330 € | 660 € | 990 € | 1240 € | 1550 € | |
| Homestay – BB (single room) | | 480 € | 960 € | 1.440 € | 1.840 € | 2.300 € | |
| Homestay – BB (twin room) | | 465 € | 930 € | 1.395 € | 1.780 € | 2.225 € | |
| Homestay – HB (single room) | | 530 € | 1.060 € | 1.590 € | 2.040 € | 2.550 € | |
| Homestay – HB (twin room) | | 500 € | 1.000 € | 1.500 € | 1.920 € | 2.400 € | |
| French Host - SC (single room) | | 460 € | 920 € | 1.380 € | 1.760 € | 2.200 € | |
| Private apartment MARIANNE*** (Studio 1-2 persons) | | 730 € | 1.460 € | 2.190 € | 2.840 € | 2.950 € | |
| Private Apartment**** - SC (1-2 Persons) | | 750 € | 1.500 € | 2.250 € | 2.920 € | 3.550 € | |
| A-Level Course (20 + 6 lessons/week) | | 500 € | 1000 € | 1500 € | 1920 € | 2400 € | |
| Homestay – BB (single room) | | 650 € | 1.300 € | 1.950 € | 2.520 € | 3.150 € | |
| Homestay – BB (twin room) | | 635 € | 1.270 € | 1.905 € | 2.460 € | 3.075 € | |
| Homestay – HB (single room) | | 700 € | 1.400 € | 2.100 € | 2.720 € | 3.400 € | |
| Homestay – HB (twin room) | | 670 € | 1.340 € | 2.010 € | 2.600 € | 3.250 € | |
| French Host - SC (single room) | | 630 € | 1.260 € | 1.890 € | 2.440 € | 3.050 € | |
| Private apartment MARIANNE*** (Studio 1-2 persons) | | 900 € | 1.800 € | 2.700 € | 3.520 € | 3.800 € | |
| Private Apartment**** - SC (1-2 Persons) | | 920 € | 1.840 € | 2.760 € | 3.600 € | 4.400 € | |
| French for Teachers (30 lessons/week) | | 370 € | 1480 € | -- | -- | -- | |
| Homestay – BB (single room) | | 520 € | 1.780 € | -- | -- | -- | |
| Homestay – BB (twin room) | | 505 € | 1.750 € | -- | -- | -- | |
| Homestay – HB (single room) | | 570 € | 1.880 € | -- | -- | -- | |
| Homestay – HB (twin room) | | 540 € | 1.820 € | -- | -- | -- | |
| French Host - SC (single room) | | 500 € | 1.740 € | -- | -- | -- | |
| Private apartment MARIANNE*** (Studio 1-2 persons) | | 770 € | 2.280 € | -- | -- | -- | |
| Private Apartment**** - SC (1-2 Persons) | | 790 € | 2.320 € | -- | -- | -- | |
| Combined French Course (20 + 4 lessons/week) | | 410 € | 820 € | 1230 € | 1560 € | 1950 € | |
| Homestay – BB (single room) | | 560 € | 1.120 € | 1.680 € | 2.160 € | 2.700 € | |
| Homestay – BB (twin room) | | 545 € | 1.090 € | 1.635 € | 2.100 € | 2.625 € | |
| Homestay – HB (single room) | | 610 € | 1.220 € | 1.830 € | 2.360 € | 2.950 € | |
| Homestay – HB (twin room) | | 580 € | 1.160 € | 1.740 € | 2.240 € | 2.800 € | |
| French Host - SC (single room) | | 540 € | 1.080 € | 1.620 € | 2.080 € | 2.600 € | |
| Private apartment MARIANNE*** (Studio 1-2 persons) | | 810 € | 1.620 € | 2.430 € | 3.160 € | 3.350 € | |
| Private Apartment**** - SC (1-2 Persons) | | 830 € | 1.660 € | 2.490 € | 3.240 € | 3.950 € | |
| Combined French Course (20 + 10 lessons/week) | | 680 € | 1360 € | 2040 € | 2640 € | 3300 € | |
| Homestay – BB (single room) | | 830 € | 1.660 € | 2.490 € | 3.240 € | 4.050 € | |
| Homestay – BB (twin room) | | 815 € | 1.630 € | 2.445 € | 3.180 € | 3.975 € | |
| Homestay – HB (single room) | | 880 € | 1.760 € | 2.640 € | 3.440 € | 4.300 € | |
| Homestay – HB (twin room) | | 850 € | 1.700 € | 2.550 € | 3.320 € | 4.150 € | |
| French Host - SC (single room) | | 810 € | 1.620 € | 2.430 € | 3.160 € | 3.950 € | |
| Private apartment MARIANNE*** (Studio 1-2 persons) | | 1.080 € | 2.160 € | 3.240 € | 4.240 € | 4.700 € | |
| Private Apartment**** - SC (1-2 Persons) | | 1.100 € | 2.200 € | 3.300 € | 4.320 € | 5.300 € | |
| French & Yoga (20 + 6 lessons/week) | | 302 € | 604 € | 906 € | 1128 € | 1410 € | |
| Homestay – BB (single room) | | 452 € | 904 € | 1.356 € | 1.728 € | 2.160 € | |
| Homestay – BB (twin room) | | 437 € | 874 € | 1.311 € | 1.668 € | 2.085 € | |
| Homestay – HB (single room) | | 502 € | 1.004 € | 1.506 € | 1.928 € | 2.410 € | |
| Homestay – HB (twin room) | | 472 € | 944 € | 1.416 € | 1.808 € | 2.260 € | |
| French Host - SC (single room) | | 432 € | 864 € | 1.296 € | 1.648 € | 2.060 € | |
| Private apartment MARIANNE*** (Studio 1-2 persons) | | 702 € | 1.404 € | 2.106 € | 2.728 € | 2.810 € | |
| Private Apartment**** - SC (1-2 Persons) | | 722 € | 1.444 € | 2.166 € | 2.808 € | 3.410 € | |
| French & Cooking (20 + 8 lessons/week) | | 375 € | 750 € | 1125 € | 1420 € | 1775 € | |
| Homestay – BB (single room) | | 525 € | 1.050 € | 1.575 € | 2.020 € | 2.525 € | |
| Homestay – BB (twin room) | | 510 € | 1.020 € | 1.530 € | 1.960 € | 2.450 € | |
| Homestay – HB (single room) | | 575 € | 1.150 € | 1.725 € | 2.220 € | 2.775 € | |
| Homestay – HB (twin room) | | 545 € | 1.090 € | 1.635 € | 2.100 € | 2.625 € | |
| French Host - SC (single room) | | 505 € | 1.010 € | 1.515 € | 1.940 € | 2.425 € | |
| Private apartment MARIANNE*** (Studio 1-2 persons) | | 775 € | 1.550 € | 2.325 € | 3.020 € | 3.175 € | |
| Private Apartment**** - SC (1-2 Persons) | | 795 € | 1.590 € | 2.385 € | 3.100 € | 3.775 € | |
| French & Culture (20 lessons/week) | | 345 € | 690 € | 1035 € | 1300 € | 1625 € | |
| Homestay – BB (single room) | | 495 € | 990 € | 1.485 € | 1.900 € | 2.375 € | |
| Homestay – BB (twin room) | | 480 € | 960 € | 1.440 € | 1.840 € | 2.300 € | |
| Homestay – HB (single room) | | 545 € | 1.090 € | 1.635 € | 2.100 € | 2.625 € | |
| Homestay – HB (twin room) | | 515 € | 1.030 € | 1.545 € | 1.980 € | 2.475 € | |
| French Host - SC (single room) | | 475 € | 950 € | 1.425 € | 1.820 € | 2.275 € | |
| Private apartment MARIANNE*** (Studio 1-2 persons) | | 745 € | 1.490 € | 2.235 € | 2.900 € | 3.025 € | |
| Private Apartment**** - SC (1-2 Persons) | | 765 € | 1.530 € | 2.295 € | 2.980 € | 3.625 € | |
| Private French Course (20 lessons/week) | | 900 € | 1800 € | 2700 € | 3600 € | 4500 € | |
| Homestay – BB (single room) | | 1.050 € | 2.100 € | 3.150 € | 4.200 € | 5.250 € | |
| Homestay – BB (twin room) | | 1.035 € | 2.070 € | 3.105 € | 4.140 € | 5.175 € | |
| Homestay – HB (single room) | | 1.100 € | 2.200 € | 3.300 € | 4.400 € | 5.500 € | |
| Homestay – HB (twin room) | | 1.070 € | 2.140 € | 3.210 € | 4.280 € | 5.350 € | |
| French Host - SC (single room) | | 1.030 € | 2.060 € | 3.090 € | 4.120 € | 5.150 € | |
| Private apartment MARIANNE*** (Studio 1-2 persons) | | 1.300 € | 2.600 € | 3.900 € | 5.200 € | 5.900 € | |
| Private Apartment**** - SC (1-2 Persons) | | 1.320 € | 2.640 € | 3.960 € | 5.280 € | 6.500 € | |
| Private French Course (30 lessons/week) | | 1350 € | 2700 € | 4050 € | 5400 € | 6750 € | |
| Homestay – BB (single room) | | 1.500 € | 3.000 € | 4.500 € | 6.000 € | 7.500 € | |
| Homestay – BB (twin room) | | 1.485 € | 2.970 € | 4.455 € | 5.940 € | 7.425 € | |
| Homestay – HB (single room) | | 1.550 € | 3.100 € | 4.650 € | 6.200 € | 7.750 € | |
| Homestay – HB (twin room) | | 1.520 € | 3.040 € | 4.560 € | 6.080 € | 7.600 € | |
| French Host - SC (single room) | | 1.480 € | 2.960 € | 4.440 € | 5.920 € | 7.400 € | |
| Private apartment MARIANNE*** (Studio 1-2 persons) | | 1.750 € | 3.500 € | 5.250 € | 7.000 € | 8.150 € | |
| Private Apartment**** - SC (1-2 Persons) | | 1.770 € | 3.540 € | 5.310 € | 7.080 € | 8.750 € | |
Course Dates and Info
School holidays: 17.12.2021 - 03.01.2022
School holidays: 17.12.2021 - 03.01.2022
National holidays: 18.04.2022 , 26.05.2022 , 06.06.2022 , 14.07.2022 , 15.08.2022 , 01.11.2022 , 11.11.2022
Starting dates beginners: 03.01.2022 , 10.01.2022 , 07.02.2022 , 14.02.2022 , 14.03.2022 , 21.03.2022 , 18.04.2022 , 25.04.2022 , 23.05.2022 , 30.05.2022 , 27.06.2022 , 04.07.2022 , 01.08.2022 , 08.08.2022 , 05.09.2022 , 12.09.2022 , 10.10.2022 , 17.10.2022 , 14.11.2022 , 21.11.2022
Starting dates French for Teachers: 11.07.2022 , 18.07.2022 , 24.10.2022
Starting dates: Start every Monday
SR - Single room; DR - Twin/double room
Registration fee of the language school (80€); Your advantage with Linguago: Reduced fees! (-40€)