Expanish is a full Spanish immersion school where students can learn Spanish language skills, stay in our accommodation, participate in internship and volunteer programmes, and social activities. The school offers students a lot of flexibility and options in choosing the most suitable course for you, whether that is a group or private classes, our courses are tailored around your needs. The school has a very vibrant, welcoming and social atmosphere enabling you to mix with many people from all walks of life.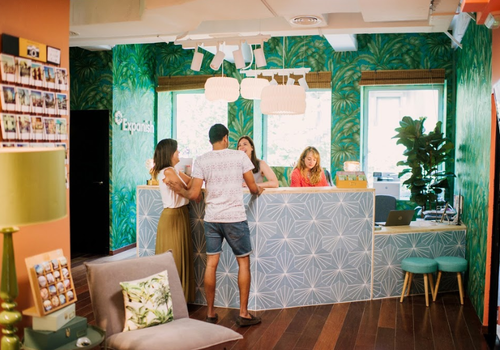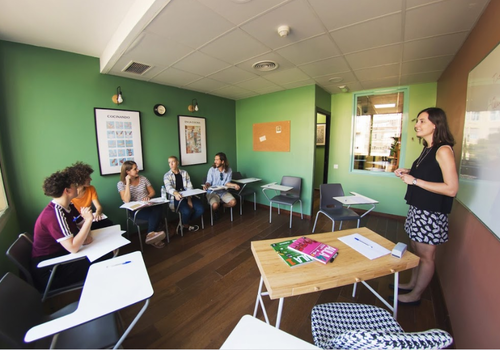 School Prices
---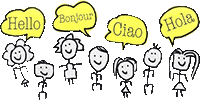 All course prices include: Spanish language Courses as described, textbooks and teaching materials, student orientation, welcome pack, eco bag, placement test and course certificate, average 3 cultural and social activities per week, free Internet access (Wifi and student computers), sightseeing tours, free student discount card, 24/7 Emergency support.
Tip: The longer the course, the cheaper the price per week!
01.01.2023 - 31.12.2023 (01.01.2023 - 31.12.2023)
| | << | 1 we.. | 2 we.. | 3 we.. | 4 we.. | 5 we.. | >> |
| --- | --- | --- | --- | --- | --- | --- | --- |
| Standard Spanish Course (20 lessons/week) | | 215 € | 430 € | 645 € | 860 € | 1075 € | |
| Homestay – HB (single room) | | 513 € | 1.026 € | 1.539 € | 2.052 € | 2.565 € | |
| Homestay – HB (twin room) | | 480 € | 960 € | 1.440 € | 1.920 € | 2.400 € | |
| Superior Homestay – HB (single room ensuite) | | 560 € | 1.120 € | 1.680 € | 2.240 € | 2.800 € | |
| Superior Homestay – HB (twin room ensuite) | | 525 € | 1.050 € | 1.575 € | 2.100 € | 2.625 € | |
| Host - SC (single room) | | 490 € | 980 € | 1.470 € | 1.960 € | 2.450 € | |
| Host - SC (twin room) | | 413 € | 826 € | 1.239 € | 1.652 € | 2.065 € | |
| Shared Apartment - SC (single room) | | 490 € | 980 € | 1.470 € | 1.960 € | 2.450 € | |
| Shared Apartment - SC (twin room) | | 413 € | 826 € | 1.239 € | 1.652 € | 2.065 € | |
| Superior Shared Apartment - SC (single room with private bathroom) | | 585 € | 1.170 € | 1.755 € | 2.340 € | 2.925 € | |
| Superior Shared Apartment - SC (double room with private bathroom) | | 508 € | 1.016 € | 1.524 € | 2.032 € | 2.540 € | |
| Residence Self-catering (Studio Single room) | | 610 € | 1.220 € | 1.830 € | 2.440 € | 3.050 € | |
| Intensive Spanish Course (30 lessons/week) | | 290 € | 580 € | 870 € | 1160 € | 1450 € | |
| Homestay – HB (single room) | | 588 € | 1.176 € | 1.764 € | 2.352 € | 2.940 € | |
| Homestay – HB (twin room) | | 555 € | 1.110 € | 1.665 € | 2.220 € | 2.775 € | |
| Superior Homestay – HB (single room ensuite) | | 635 € | 1.270 € | 1.905 € | 2.540 € | 3.175 € | |
| Superior Homestay – HB (twin room ensuite) | | 600 € | 1.200 € | 1.800 € | 2.400 € | 3.000 € | |
| Host - SC (single room) | | 565 € | 1.130 € | 1.695 € | 2.260 € | 2.825 € | |
| Host - SC (twin room) | | 488 € | 976 € | 1.464 € | 1.952 € | 2.440 € | |
| Shared Apartment - SC (single room) | | 565 € | 1.130 € | 1.695 € | 2.260 € | 2.825 € | |
| Shared Apartment - SC (twin room) | | 488 € | 976 € | 1.464 € | 1.952 € | 2.440 € | |
| Superior Shared Apartment - SC (single room with private bathroom) | | 660 € | 1.320 € | 1.980 € | 2.640 € | 3.300 € | |
| Superior Shared Apartment - SC (double room with private bathroom) | | 583 € | 1.166 € | 1.749 € | 2.332 € | 2.915 € | |
| Residence Self-catering (Studio Single room) | | 685 € | 1.370 € | 2.055 € | 2.740 € | 3.425 € | |
| Business Spanish Course (20 + 5 lessons/week) | | 440 € | 880 € | 1320 € | 1760 € | 2200 € | |
| Homestay – HB (single room) | | 738 € | 1.476 € | 2.214 € | 2.952 € | 3.690 € | |
| Homestay – HB (twin room) | | 705 € | 1.410 € | 2.115 € | 2.820 € | 3.525 € | |
| Superior Homestay – HB (single room ensuite) | | 785 € | 1.570 € | 2.355 € | 3.140 € | 3.925 € | |
| Superior Homestay – HB (twin room ensuite) | | 750 € | 1.500 € | 2.250 € | 3.000 € | 3.750 € | |
| Host - SC (single room) | | 715 € | 1.430 € | 2.145 € | 2.860 € | 3.575 € | |
| Host - SC (twin room) | | 638 € | 1.276 € | 1.914 € | 2.552 € | 3.190 € | |
| Shared Apartment - SC (single room) | | 715 € | 1.430 € | 2.145 € | 2.860 € | 3.575 € | |
| Shared Apartment - SC (twin room) | | 638 € | 1.276 € | 1.914 € | 2.552 € | 3.190 € | |
| Superior Shared Apartment - SC (single room with private bathroom) | | 810 € | 1.620 € | 2.430 € | 3.240 € | 4.050 € | |
| Superior Shared Apartment - SC (double room with private bathroom) | | 733 € | 1.466 € | 2.199 € | 2.932 € | 3.665 € | |
| Residence Self-catering (Studio Single room) | | 835 € | 1.670 € | 2.505 € | 3.340 € | 4.175 € | |
| Combination Spanish Course (20 + 10 lessons/week) | | 620 € | 1240 € | 1860 € | 2480 € | 3100 € | |
| Homestay – HB (single room) | | 918 € | 1.836 € | 2.754 € | 3.672 € | 4.590 € | |
| Homestay – HB (twin room) | | 885 € | 1.770 € | 2.655 € | 3.540 € | 4.425 € | |
| Superior Homestay – HB (single room ensuite) | | 965 € | 1.930 € | 2.895 € | 3.860 € | 4.825 € | |
| Superior Homestay – HB (twin room ensuite) | | 930 € | 1.860 € | 2.790 € | 3.720 € | 4.650 € | |
| Host - SC (single room) | | 895 € | 1.790 € | 2.685 € | 3.580 € | 4.475 € | |
| Host - SC (twin room) | | 818 € | 1.636 € | 2.454 € | 3.272 € | 4.090 € | |
| Shared Apartment - SC (single room) | | 895 € | 1.790 € | 2.685 € | 3.580 € | 4.475 € | |
| Shared Apartment - SC (twin room) | | 818 € | 1.636 € | 2.454 € | 3.272 € | 4.090 € | |
| Superior Shared Apartment - SC (single room with private bathroom) | | 990 € | 1.980 € | 2.970 € | 3.960 € | 4.950 € | |
| Superior Shared Apartment - SC (double room with private bathroom) | | 913 € | 1.826 € | 2.739 € | 3.652 € | 4.565 € | |
| Residence Self-catering (Studio Single room) | | 1.015 € | 2.030 € | 3.045 € | 4.060 € | 5.075 € | |
| DELE Exam Preparation (20 + 10 lessons/week) | | 620 € | 1240 € | 1860 € | 2480 € | 3100 € | |
| Homestay – HB (single room) | | 918 € | 1.836 € | 2.754 € | 3.672 € | 4.590 € | |
| Homestay – HB (twin room) | | 885 € | 1.770 € | 2.655 € | 3.540 € | 4.425 € | |
| Superior Homestay – HB (single room ensuite) | | 965 € | 1.930 € | 2.895 € | 3.860 € | 4.825 € | |
| Superior Homestay – HB (twin room ensuite) | | 930 € | 1.860 € | 2.790 € | 3.720 € | 4.650 € | |
| Host - SC (single room) | | 895 € | 1.790 € | 2.685 € | 3.580 € | 4.475 € | |
| Host - SC (twin room) | | 818 € | 1.636 € | 2.454 € | 3.272 € | 4.090 € | |
| Shared Apartment - SC (single room) | | 895 € | 1.790 € | 2.685 € | 3.580 € | 4.475 € | |
| Shared Apartment - SC (twin room) | | 818 € | 1.636 € | 2.454 € | 3.272 € | 4.090 € | |
| Superior Shared Apartment - SC (single room with private bathroom) | | 990 € | 1.980 € | 2.970 € | 3.960 € | 4.950 € | |
| Superior Shared Apartment - SC (double room with private bathroom) | | 913 € | 1.826 € | 2.739 € | 3.652 € | 4.565 € | |
| Residence Self-catering (Studio Single room) | | 1.015 € | 2.030 € | 3.045 € | 4.060 € | 5.075 € | |
| Private Spanish Course (20 lessons/week) | | 810 € | 1620 € | 2430 € | 3240 € | 4050 € | |
| Homestay – HB (single room) | | 1.108 € | 2.216 € | 3.324 € | 4.432 € | 5.540 € | |
| Homestay – HB (twin room) | | 1.075 € | 2.150 € | 3.225 € | 4.300 € | 5.375 € | |
| Superior Homestay – HB (single room ensuite) | | 1.155 € | 2.310 € | 3.465 € | 4.620 € | 5.775 € | |
| Superior Homestay – HB (twin room ensuite) | | 1.120 € | 2.240 € | 3.360 € | 4.480 € | 5.600 € | |
| Host - SC (single room) | | 1.085 € | 2.170 € | 3.255 € | 4.340 € | 5.425 € | |
| Host - SC (twin room) | | 1.008 € | 2.016 € | 3.024 € | 4.032 € | 5.040 € | |
| Shared Apartment - SC (single room) | | 1.085 € | 2.170 € | 3.255 € | 4.340 € | 5.425 € | |
| Shared Apartment - SC (twin room) | | 1.008 € | 2.016 € | 3.024 € | 4.032 € | 5.040 € | |
| Superior Shared Apartment - SC (single room with private bathroom) | | 1.180 € | 2.360 € | 3.540 € | 4.720 € | 5.900 € | |
| Superior Shared Apartment - SC (double room with private bathroom) | | 1.103 € | 2.206 € | 3.309 € | 4.412 € | 5.515 € | |
| Residence Self-catering (Studio Single room) | | 1.205 € | 2.410 € | 3.615 € | 4.820 € | 6.025 € | |
| Private Spanish Course (30 lessons/week) | | 1215 € | 2430 € | 3645 € | 4860 € | 6075 € | |
| Homestay – HB (single room) | | 1.513 € | 3.026 € | 4.539 € | 6.052 € | 7.565 € | |
| Homestay – HB (twin room) | | 1.480 € | 2.960 € | 4.440 € | 5.920 € | 7.400 € | |
| Superior Homestay – HB (single room ensuite) | | 1.560 € | 3.120 € | 4.680 € | 6.240 € | 7.800 € | |
| Superior Homestay – HB (twin room ensuite) | | 1.525 € | 3.050 € | 4.575 € | 6.100 € | 7.625 € | |
| Host - SC (single room) | | 1.490 € | 2.980 € | 4.470 € | 5.960 € | 7.450 € | |
| Host - SC (twin room) | | 1.413 € | 2.826 € | 4.239 € | 5.652 € | 7.065 € | |
| Shared Apartment - SC (single room) | | 1.490 € | 2.980 € | 4.470 € | 5.960 € | 7.450 € | |
| Shared Apartment - SC (twin room) | | 1.413 € | 2.826 € | 4.239 € | 5.652 € | 7.065 € | |
| Superior Shared Apartment - SC (single room with private bathroom) | | 1.585 € | 3.170 € | 4.755 € | 6.340 € | 7.925 € | |
| Superior Shared Apartment - SC (double room with private bathroom) | | 1.508 € | 3.016 € | 4.524 € | 6.032 € | 7.540 € | |
| Residence Self-catering (Studio Single room) | | 1.610 € | 3.220 € | 4.830 € | 6.440 € | 8.050 € | |
Course Dates and Info
National holidays: 06.01.2023 , 07.04.2023 , 10.04.2023 , 01.05.2023 , 05.06.2023 , 15.08.2023 , 11.09.2023 , 12.10.2023 , 01.11.2023 , 06.12.2023 , 08.12.2023 , 25.12.2023 , 26.12.2023
Starting dates: Start every Monday
SR - Single room; DR - Twin/double room
Accommodation
---
Host family
---
Experience Spanish life and culture staying with a host family. Single or Double Bedrooms (for 2 students travelling together) available, on a Half Board basis.
Located within 30 minutes of…
read more

---
Minimum Age: 16
Mandatory Transfer: No
Accommodation Type: Host family
Board: Half Board
Bathroom type: shared bathroom
Room type: Single room, Double room
Shared Apartment
---
Stay in the exciting city of Barcelona close to all amenities, restaurants, shops and tourist attractions. A shared apartment is an ideal way to mix with other students from all over the world and…
read more

---
Minimum Age: 18
Mandatory Transfer: No
Accommodation Type: Shared Apartment
Board: Self-catering
Bathroom type: shared bathroom
Room type: Single room, Double room
Private Apartment
---
Private Apartment for 1-2 people only - ideal for those who want complete independence and privacy.
Stay in the exciting city of Barcelona close to all amenities, restaurants, shops and…
read more

---
Minimum Age: 18
Mandatory Transfer: No
Accommodation Type: Private Apartment
Board: Self-catering
Bathroom type: private bathroom, shared bathroom
Room type: Single room, Double room