At International House Dublin, we are committed to the highest standards in English language teaching. Our school is located in a very modern campus in the heart of the stunning Irish capital. We have 40 classrooms, a rooftop restaurant, an outdoor terrace, a library, a computer lab and rooms where students can relax after their class. We welcome students from all ages and from all over the world.
International House Dublin is a friendly and supportive environment. Students will learn English in a cool atmosphere. We offer different courses: General English, Business English, private lessons, exam preparation courses and many more.
After the class, the students can enjoy their free time in Dublin and visit the museums or grab an Irish beer in Temple Bar, the dynamic heart of the city. They can also explore the country during the weekend. International House Dublin organises a varied Social Programme every week with activities to appeal to everyone! It's the perfect opportunity for students to meet new friends and to practice their English outside the classroom.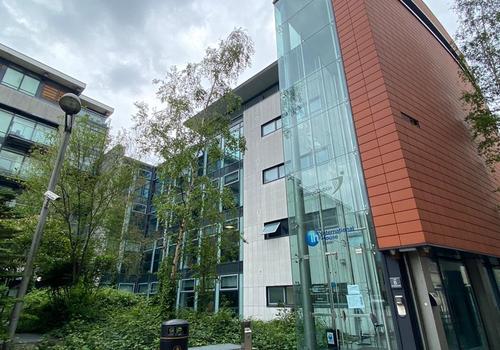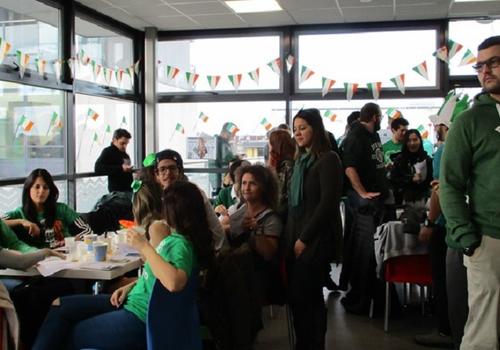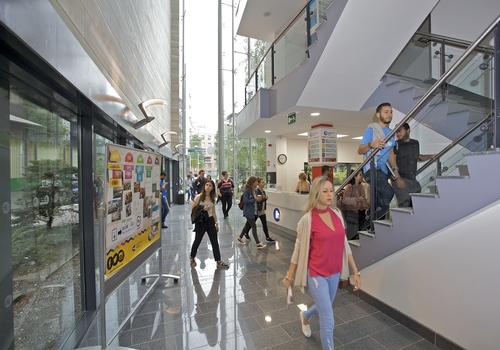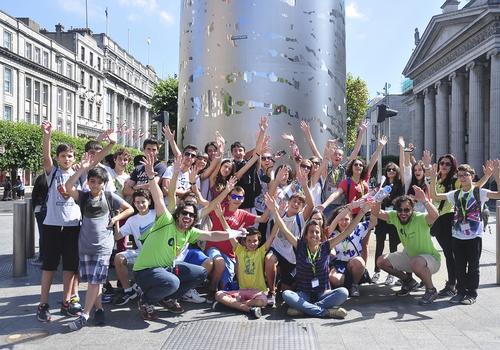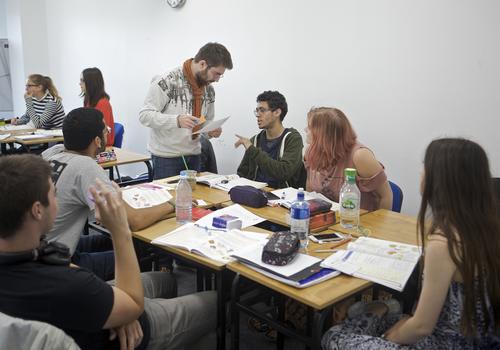 Accommodation
---
Host family
---
Living at a homestay is ideal for students to practice their English consistently and to experience Irish hospitality. Homestay accommodation is available all year round. Half board available…
read more

---
Minimum Age: 16
Mandatory Transfer: No
Accommodation Type: Host family
Board: Half Board
Bathroom type: private bathroom, shared bathroom
Room type: Single room, Double room
Shared Apartment
---
Classic Student Apartment
Self-catering student apartments are available all year round for long and short stays and are located in Dublin city centre. Each shared…
read more

---
Minimum Age: 18
Mandatory Transfer: No
Accommodation Type: Shared Apartment
Board: Self-catering
Bathroom type: private bathroom
Room type: Single room
Superior Apartment
---
Premium Student Apartment
Self-catering student apartments are available all year round for long and short stays and are located in Dublin city centre. Each shared…
read more

---
Minimum Age: 18
Mandatory Transfer: No
Accommodation Type: Superior Apartment
Board: Self-catering
Bathroom type: private bathroom
Room type: Single room