The Máximo Nivel Institute is located in San Pedro, the university district of San José. The neighbourhood offers a great student vibe and is surrounded by restaurants, gyms and malls, as well as great nightlife with live music and dancing. The institute is only a short 10-minute bus ride from downtown San José.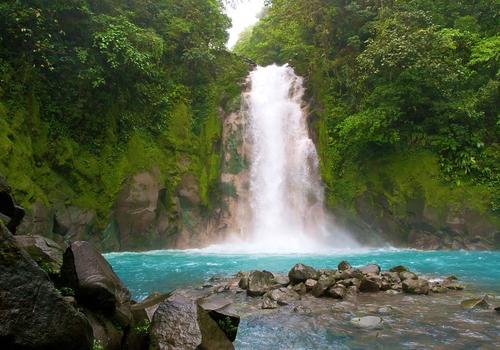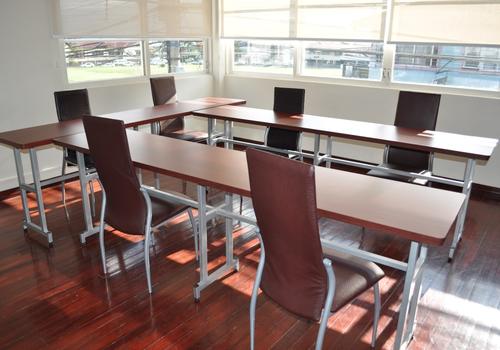 School Prices
---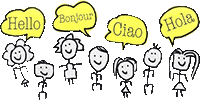 All course prices include: Courses as described, placement test and course certificate, course materials, information, orientation events, activities program, internet connection (WLAN), free coffee and tea.
Tip: The longer the course, the cheaper the price per week!
01.01.2023 - 31.12.2023 (01.01.2023 - 31.12.2023)
| | << | 1 we.. | 2 we.. | 3 we.. | 4 we.. | 5 we.. | >> |
| --- | --- | --- | --- | --- | --- | --- | --- |
| Standard Spanish Course San José (20 lessons/week) | | 421.2 € | 842.4 € | 1263.6 € | 1663.2 € | 2062.8 € | |
| Homestay – HB (single room) | | 664 € | 1.328 € | 1.993 € | 2.587 € | 3.218 € | |
| Homestay – HB (twin room) | | 632 € | 1.264 € | 1.895 € | 2.462 € | 3.062 € | |
| Hostel Urbano - SC (single room) | | 718 € | 1.474 € | 2.230 € | 2.965 € | 3.699 € | |
| Hostel Urbano - SC (dorm) | | 567 € | 1.150 € | 1.733 € | 2.295 € | 2.857 € | |
| Private Apartment – SC | | - | - | - | 5.098 € | 6.356 € | |
| Intensive Spanish Course San José (20 + 10 lessons/week) | | 729 € | 1458 € | 2187 € | 2862 € | 3537 € | |
| Homestay – HB (single room) | | 972 € | 1.944 € | 2.916 € | 3.785 € | 4.693 € | |
| Homestay – HB (twin room) | | 940 € | 1.879 € | 2.819 € | 3.661 € | 4.536 € | |
| Hostel Urbano - SC (single room) | | 1.026 € | 2.090 € | 3.154 € | 4.163 € | 5.173 € | |
| Hostel Urbano - SC (dorm) | | 875 € | 1.766 € | 2.657 € | 3.494 € | 4.331 € | |
| Private Apartment – SC | | - | - | - | 6.296 € | 7.830 € | |
| Private Spanish Course San José (20 lessons/week) | | 729 € | 1458 € | 2187 € | 2775.6 € | 3364.2 € | |
| Homestay – HB (single room) | | 972 € | 1.944 € | 2.916 € | 3.699 € | 4.520 € | |
| Homestay – HB (twin room) | | 940 € | 1.879 € | 2.819 € | 3.575 € | 4.363 € | |
| Hostel Urbano - SC (single room) | | 1.026 € | 2.090 € | 3.154 € | 4.077 € | 5.000 € | |
| Hostel Urbano - SC (dorm) | | 875 € | 1.766 € | 2.657 € | 3.407 € | 4.158 € | |
| Private Apartment – SC | | - | - | - | 6.210 € | 7.657 € | |
| Private Spanish Course San José (30 lessons/week) | | 1150.2 € | 2300.4 € | 3450.6 € | 4438.8 € | 5427 € | |
| Homestay – HB (single room) | | 1.393 € | 2.786 € | 4.180 € | 5.362 € | 6.583 € | |
| Homestay – HB (twin room) | | 1.361 € | 2.722 € | 4.082 € | 5.238 € | 6.426 € | |
| Hostel Urbano - SC (single room) | | 1.447 € | 2.932 € | 4.417 € | 5.740 € | 7.063 € | |
| Hostel Urbano - SC (dorm) | | 1.296 € | 2.608 € | 3.920 € | 5.071 € | 6.221 € | |
| Private Apartment – SC | | - | - | - | 7.873 € | 9.720 € | |
| Salsa Course (2 hours/week) | | 91.8 € | 183.6 € | 275.4 € | 367.2 € | 459 € | |
| Homestay – HB (single room) | | 335 € | 670 € | 1.004 € | 1.291 € | 1.615 € | |
| Homestay – HB (twin room) | | 302 € | 605 € | 907 € | 1.166 € | 1.458 € | |
| Hostel Urbano - SC (single room) | | 389 € | 815 € | 1.242 € | 1.669 € | 2.095 € | |
| Hostel Urbano - SC (dorm) | | 238 € | 491 € | 745 € | 999 € | 1.253 € | |
| Private Apartment – SC | | - | - | - | 3.802 € | 4.752 € | |
| Cooking Course (1 hour/week) | | 91.8 € | 183.6 € | 275.4 € | 367.2 € | 459 € | |
| Homestay – HB (single room) | | 335 € | 670 € | 1.004 € | 1.291 € | 1.615 € | |
| Homestay – HB (twin room) | | 302 € | 605 € | 907 € | 1.166 € | 1.458 € | |
| Hostel Urbano - SC (single room) | | 389 € | 815 € | 1.242 € | 1.669 € | 2.095 € | |
| Hostel Urbano - SC (dorm) | | 238 € | 491 € | 745 € | 999 € | 1.253 € | |
| Private Apartment – SC | | - | - | - | 3.802 € | 4.752 € | |
Course Dates and Info
National holidays: 06.04.2023 , 07.04.2023 , 10.04.2023 , 01.05.2023 , 24.07.2023 , 02.08.2023 , 14.08.2023 , 15.09.2023 , 01.12.2023 , 25.12.2023
Starting dates: Start every Monday
SR - Single room; DR - Twin/double room; SHR - Shared room
Accommodation
---
Host family
---
Host Family
Single / Double Bedroom - Shared Bathroom Half Board
Traditional family stay that includes breakfast and dinner 7 days/week (Monday-Sunday)and airport…
read more
---
Minimum Age: 13
Maximum number of students per room: 1
Mandatory Transfer: No
Accommodation Type: Host family
Board: Half Board
Bathroom type: shared bathroom
Room type: Single room, Double room